Smart Dubai has announced a landmark collaboration with Microsoft in its bid to achieve the goal of making Dubai the happiest city on Earth.
The move aims to accelerate digital transformation across the emirate and empower government employees to innovate faster.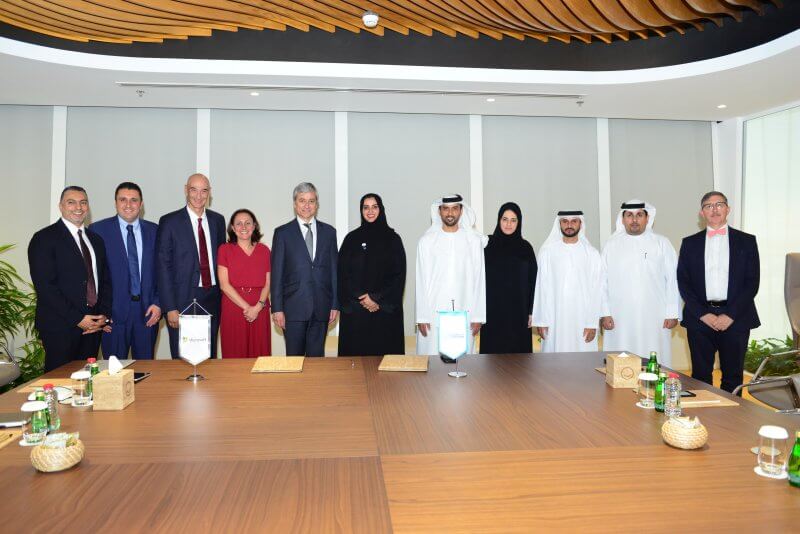 Under the terms of a memorandum of understanding (MoU) signed by Dr. Aisha Bint Butti Bin Bishr, Director-General, Smart Dubai, and Sayed Hashish, General Manager, Microsoft Gulf, Microsoft will support Smart Dubai in its digital transformation journey by accelerating adoption of Microsoft Cloud technologies, and conduct targeted training sessions as well as upskilling workshops in cloud and other associated technologies.
"We all have a responsibility to accelerate towards the vision established by His Highness Sheikh Mohammad Bin Rashid Al Maktoum, Prime Minister & Vice-President of the UAE, and Ruler of Dubai, to create a Dubai that shines as a beacon for others to emulate," said H.E. Dr. Aisha Bin Butti Bin Bishr, Director-General, Smart Dubai. "Through this collaboration with our trusted partner Microsoft, we are taking another decisive step in that journey. By upskilling and empowering our people, we are building a platform for change and innovation that will serve our citizens, residents, visitors and businesses for decades to come."
As part of the agreement, Microsoft's UAE data centres that are expected to open this year, will be used to support the Government of Dubai's digital transformation efforts through the adoption of a range of Microsoft technologies. Microsoft will train departmental staff in those technologies, empowering them to achieve more in their roles, and accelerate digital transformation across the emirate of Dubai.
"The intelligent cloud has become a cornerstone of digital transformation, and Dubai's government has led the way in its adoption," said Jean-Philippe Courtois, EVP and President, Microsoft Global Sales, Marketing & Operations. "We remain a steadfast partner to the Government of Dubai in its journey to become a smart city. As strong proponents of lifelong learning, we are uniquely poised to reskill and upskill public sector employees in cloud, allowing them to add immeasurable value to Dubai's excellence e-government services."
Microsoft experts will also collaborate with Smart Dubai on use cases and adoption scenarios, and work jointly on roadmaps for rolling out new platforms to other government entities. Microsoft will also conduct awareness sessions on its cloud technologies for government entities and guide them on how best to benefit from online Microsoft courses and certifications.