US-based Virgin Hyperloop One (VHO) is currently taking part at the Dubai Motor Show, which is taking place from 12th to 16th November 2019 at the Dubai World Trade Centre.
At the show, VHO is giving visitors the opportunity opportunity to get a first-hand experience on the future of travel.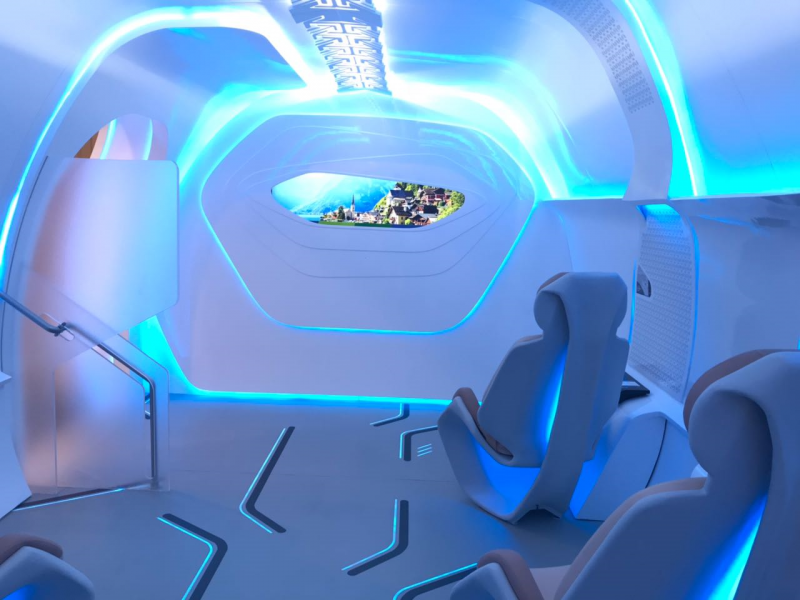 VHO's hyperloop pods, which are said to reach speeds of up to 1,000km/m, while being 5-10 times more energy efficient than a commercial airliner, will be exhibited at the show.
"Hyperloop technology is a true game changer," said Harj Dhaliwal, managing director for the Middle East and India at VHO.
He noted that as the transportation and automotive sectors undergo drastic changes – be it hyperloop technology, last-mile-delivery or autonomous vehicles – the next generation of transportation will impact the way we travel, live and work.
"Hyperloop will play a defining role in connecting major cities and help emerging economies thrive, fulfilling their true potential through a connected Gulf," added Dhaliwal.
"The show is one of the most significant automotive shows in the region that explores everything from autonomous driving to the future of transportation. Hyperloop is probably the most disruptive technology in this field, and we are pleased to show our pod to the public for the first time."
VHO is working with a team of 200+ highly qualified in-house engineers toward transforming mobility and trade, while connecting the Gulf region. Hyperloop – a 100 percent electric, low-emission infrastructure project – is critical for the benefit of millions of people across the region and for the realisation of many governments' sustainability agendas.
Recently, VHO has announced the findings of a feasibility study that could see the leading developer break ground in Saudi Arabia as early as 2020.
The report illustrates how the establishment of a proposed Center of Excellence would drive domestic value by adding to the creation of more than 124,000 high-tech local jobs, supporting the technology sector by incorporating advances in robotics and AI and driving an estimated $4 billion increase in Saudi Arabia's GDP by 2030.
The ground-breaking hyperloop technology promises to transport passengers between Abu Dhabi and Dubai in under 12 Minutes. Whereas a similar journey from the UAE to Saudi Arabia's capital could take just 48 minutes. Beyond Saudi Arabia and the UAE, the developer has ambitious plan to extend its network across the wider Gulf region that would also include Bahrain.