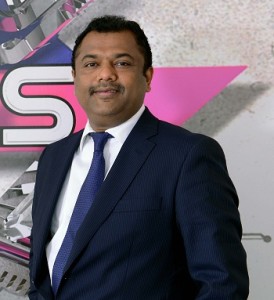 Cloud technology expert BRAMS has announced that it has found a regional sales director in Prramhod Shetty, who will now be responsible for sales and marketing across the Middle East and English-speaking Africa region.
The announcement was made by Brahim BenLahmr, CEO, BRAMS, at a special presentation hosted by the company for select CIOs in the UAE at the Address Hotel, Downtown Dubai.
Speaking on the occasion, BenLahmr said, "We have only just expanded our operations to the Middle East and set up offices in Dubai. As such, we are looking for experts in cloud computing in the Middle East to join the team. Prramhod fits the bill."
Shetty will work with the BRAMS management to help define the cloud technology and enterprise search sales strategy for the vendor's expanded operations in the Middle East. He will also work to increase the BRAMS footprint across the region, which includes forming channel partnerships in key countries around the region.
Nora Yazane, General Manager, BRAMS, said, "As an authorised Google partner for Europe, Middle East and North Africa, we see a lot of opportunities in the region to upgrade and convert legacy system users to move to the cloud. Combined with our distribution rights for open-source players like Zoho, we have a lot of options for enterprise across the region – no matter what size or IT budget."
Shetty has over 15 years experience in sales operations, business development and techno-commercial operations in varied industries such as IT, telecoms and consumer, BRAMS said. With a reported passion for cloud computing, he has extensive expertise in Software as a Service (SaaS), cloud computing, hosting, messaging and collaboration, enterprise search,storage, security, archiving and compliance, according to the statement.
Before joining BRAMS, Shetty served as Business Unit Head for Cloud Services and Service provider business at FVC, initiating the cloud services business within FVC, developing its sales strategy and building channel engagement into cloud service delivery. He holds a bachelor's degree in commerce from Mumbai University and a MBA from the Institute of Management Technology in India.