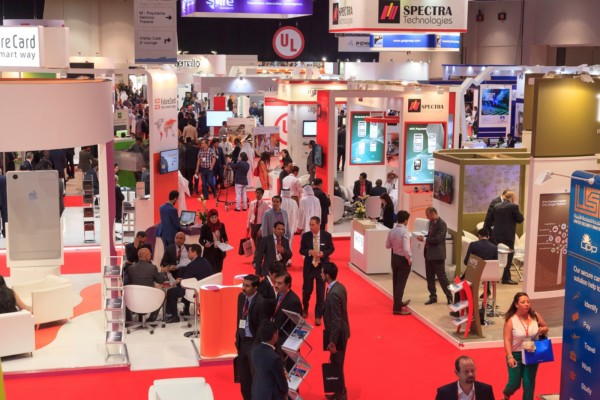 Cards and Payments Middle East is set to return on 31st May to 1st June 2016 at the Dubai International Convention and Exhibition Centre.
The conference aims to put focus on the disruptive ways in which consumers, citizens and businesses manage, spend and borrow money. It will bring together the biggest global innovators, trailblazers and gurus that have exploded onto the payments landscape this year. In its 17th year, the event is sponsored by eDirham, Dubai Plus, Gemalto, Hightech Payment Systems and Network International.
This year's Cards & Payments conferences include leading regional speakers such as:
Abdulla Qassem, Group COO, Emirates NBD & Chairman, Network International
Dr Bernd van Linder, MD, Saudi Hollandi Bank
Suvo Sarkar, SVP & Group Head – Retail Banking, Emirates NBD
Bhairav Trivedi, Chief Executive Officer, Network International
Global experts speaking at the conferences include:
Miguel Angel García de la Vega, Director of Innovation, Bank of Future, Santander Group
Michael Dooijes, Global Head of Innovation, Rabobank, John Biggs, East Coast Editor of TechCrunch
David Rose, award-winning IoT expert and instructor at MIT
Minakshi Srivastava, Vice President, Bank of America
In addition to Cards and Payments, the exhibition encompasses three additional specialised conferences – The Mobile Show Middle East 2016, Retail Show Middle East 2016 and Ecommerce Show Middle East 2016, providing a complete picture of the regional payments and commerce landscape.
Bringing together the latest retail strategy and innovation, Retail Show Middle East 2016 aims to help retailers remain engaged with empowered and connected customers of tomorrow through a keynote conference, seminars and an exhibition.
Meanwhile, the Ecommerce Show Middle East is an exhibition and conference to help regional businesses build more robust and efficient ecommerce platforms, attract and convert web traffic and deliver enhanced customer experiences.