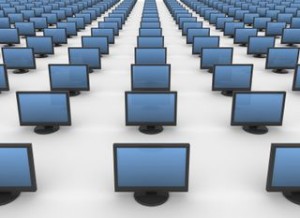 Managed IT services and the business benefits of adopting the pay-as-you-go model in the region is one of the key offerings that eHosting DataFort (eHDF) will showcase during its participation at GITEX Technology Week 2011, the company announced.
eHDF will also leverage the ICT exhibition platform to promote its security penetration testing services and a recently launched offering of Managed Exchange integrated with Microsoft Lync, for the private and public sectors.
Themed 'Think Managed IT Services', eHDF's stand in a specialised 'Cloud Confex' area at GITEX 2011 will elaborate on the advantages of utilising experts and state-of-the-art IT infrastructure in order to convert capital expenditure (CAPEX) to operating expenses (OPEX), with a specific focus on reducing IT costs and the time spent on mundane IT functions.
According to representatives of eHDF, visitors can also gain insight into eHDF's Disaster Recovery and Advisory Services including the recently launched Remote Managed Security Services offering.
One of the largest ICT exhibitions in the Middle East, GITEX Technology Week 2011 will be held from 9-13 October at the Dubai International Convention and Exhibition Centre.
Yasser Zeineldin, CEO at eHosting DataFort said, "Customers have realised the value of investing in managed IT services. eHDF evaluates both the short- and long-term goals of the client prior to providing a customised service that is backed by industry leading Service Level Agreements. Today, it is imperative for both IT and business to work together to define these goals and plan IT investments in the right direction.
"Our participation at GITEX 2011 allows us to build confidence amongst our present and prospective clients about eHDF's industry know-how to provide best-in-class managed IT services in the region," he concluded.