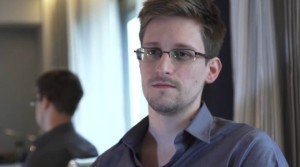 The security space in 2013 will go down in history as a sector dominated by the work of Edward Snowden, Gartner has said. 
Rob McMillan, research director at the analyst film, picked the Snowden revelations as the key security topic from last year, as it "dominated the airwaves" more than anything else.
The case brought against the U.S government's NSA gained notoriety for the monitoring of phones and other communications infrastructure.
"Whether you love it or hate it, or consider it ethical or not, monitoring of communications channels has been a prevailing practice for years," McMillan said.
While the political aspects may make it newsworthy, McMillan said it "not really news" from a security angle.
"Allegations that traffic between datacentres has also been monitored might be uncomfortable, but many security professionals would have regarded this as a risk to be managed for many years," he said.
"It confirms the existence of a situation that many careful organisations would have planned for."
Leaks from within 
"It's surprising that someone who was engaged in such a secretive organisation may have broken the news," McMillan said.
"Issues around access to sensitive information and the possibility of leaks by insiders is something that many careful organisations plan for and control." The topic of privacy is already a hot top globally due to Snowden's disclosure, but McMillan expects further local interest as new legislation giving the Privacy Commissioner greater powers comes into effect.
"Privacy should be on the agenda of any organisation that carries out business in Australia, regardless of wherever they are headquartered globally," he said.