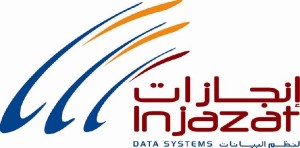 Injazat today opened a two-day international data centre and cloud computing technology conference in collaboration with New York University Abu Dhabi (NYUAD) and Polytechnic Institute of New York University (NYU-Poly).
The event, which is open to the public, is bringing together research and industry experts to discuss state-of-the-art technologies, exchanges ideas, and foster strategic views in these areas.
"Injazat Data Systems is honored to be working with the esteemed New York University Abu Dhabi in hosting this event," said Ibrahim Lari, CEO at Injazat Data Systems.
"Our institutions share a strong enthusiasm for discussing and promoting agents of innovation in data centers and cloud computing, both of which are revolutionizing computing and networking. We believe in the importance of consolidating the ideas, expertise, and experiences of academia and industry to deliver more effective models and practices for these critical technologies," he added.
Workshop participants will discuss topics involving data centre networks, cloud computing architecture, security, resilience, monitoring, performance analysis, cloud applications, and future perspectives for the field.
Participants include experts from IBM, New Jersey Institute of Technology, CloudPhysics, Bell Laboratories, Juniper Networks, Huawei Technologies, as well as Injazat, NYUAD and NYU-Poly.
The conference also features an a public lecture by AT&T Laboratories Fellow K.K. Ramakrishnan on 'Networking the Cloud: Enabling Enterprise Computing and Storage' at 6:30pm today at the Park Rotana Hotel.
"This conference was designed to promote collaboration between research institutions, academia, and service providers as an important step in ensuring that advancements in research are being implemented in the design and development of commercial applications and services," said Jonathan Chao, department head of electrical and computer engineering at NYU-Poly and research professor at NYUAD.