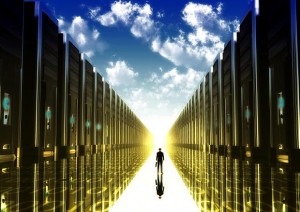 Intertec Systems – in collaboration with its partners HP, Trend Micro and VMware – will host an event called 'Planning Your Virtualisation' in Dubai on June 6.
The event, which will be held at Ritz Carlton Hotel in DIFC, will involve the four companies interacting with IT decision makers on the subject of effective virtualisation planning.
The conference will highlight how recognising virtualisation solutions can consolidate servers, storage and applications, and also enable secure mobility.
Intertec shares a long association with HP as its preferred Gold partner. They will jointly present sessions on current and emerging virtualisation technologies with a roadmap to cloud computing.
There will also be breakthrough technology sessions by Trend Micro on putting virtualisation in practice, as well as the benefits of implementing 'Deep Security' solutions. VMware will represent how its virtualisation offerings can "energise your vision for the cloud."
At the end of this session there will be a panel discussion where thought leaders will discuss use cases and give guidance on virtualisation.
"Intertec will be presenting three major players from the virtualisation realm for the first time, as part of this exclusive conference. GCC is an early adopter of new technologies and this event will be a platform for us to engage with our customers and prospects on the emerging virtualisation trends," said Naresh Kothari, MD at Intertec.
"This will be an ideal forum to network with the experts at HP, Trend Micro and VMware, and to discuss real cases with the experienced panel members. Intertec strongly believes that this will be a promising event for those on the lookout for cutting edge virtualisation technology offerings," Kothari added.