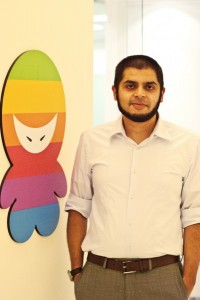 E-commerce website JadoPado on Tuesday announced that it has expanded its operations to the entire GCC, as well as South Asian countries such as Bangladesh, India, Pakistan, the Philippines and Sri Lanka.
The move marks the online shop's first foray outside of the UAE after being founded in September 2010.
"2012 has been an extremely rewarding year for us, and we are on track to triple our business this year," said Omar Kassim, Founder, JadoPado, in a statement. "We believe that the time is ripe for us to explore new opportunities in the region and to extend our unique e-commerce experience of speedy delivery, real-time customer support and certified secure online payment to the rest of the GCC.
"Our international expansion objectives are two-fold – firstly, to extend our customer base, but more importantly, to drive acceptance of online shopping and grow the e-commerce market in the GCC and South Asia. We have been working really hard to ensure that our customers in these new markets will enjoy a seamless and frictionless shopping experience and check-out process. 2013 looks set to be an exciting, new chapter for JadoPado."
Kassim founded JadoPado after deciding that the UAE e-commerce industry lacked a safe, local and competitively priced shopped experience. After months of research, JadoPado went live in beta version in March 2011, delivering purchases to UAE users within three to 24 hours of purchase.
The team has since grown to 31 employees. Today, the site welcomes over 115,000 visitors and more than 485,000 pages views per month.