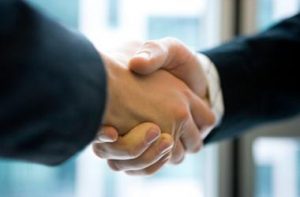 Everteam and Jeraisy Computer and Communication Services, a subsidiary of Jeraisy Group, have upgraded their professional relationship to a platinum partnership. Under this agreement, Jeraisy Group has become an authorised seller for Everteam's solutions and products. According to the company, the aim of this partnership is to deliver the most advanced technologies and data solutions to the highest number of corporates in Saudi Arabia who wish to take their businesses to a whole new level through automation.
Counting this partnership, Jeraisy Group now carries more than four enterprise data automation and management solutions.
The service provider views this partnership as an important step towards the growing use of solutions in the Saudi market and creating an automated business culture in the country. Both public and private organisations in KSA understand the importance of automation and the vital role it plays for a digital transformation. Due to that, a number of Saudi companies choose to collaborate with Everteam, among the leading solution providers in the Gulf region, Jeraisy Group said.
"We have offered the Saudi community our best services in different fields, but what we are providing today, in collaboration with Everteam is on an international level. Businesses will match the latest universal data management standards and practices through a variety of solutions which will transcend the operations to a whole new level," said corporates from Jeraisy Computer and Communication Services.
"Organisations in the Kingdom are developing rapidly, and people are depending more on IT to handle and manage their documents, data, mail, business processes and other types of information. It would be amazing if we could match their desires with our high-tech solutions to maximise the benefits and help them develop their operations," said Bilal Hmedeh, executive manager, Everteam Global Services.