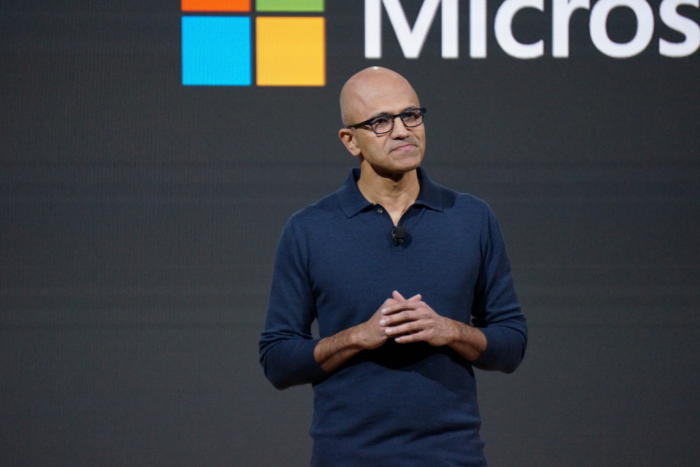 Microsoft CEO Satya Nadella has recently visited the headquarters of the Emirate's Smart Solutions and Services Authority (ADSSSA).
During the visit, Nadella met with H.E. Dr. Rauda Al Saadi, the Director General of ADSSSA, and a number of the authority's Executive Directors. He also saw firsthand the different initiatives Abu Dhabi is setting out to become a global centre of technological innovation.
Nadella was accompanied by a number of other senior Microsoft executives, including Peggy Johnson, President of Business Development; Samer Abu Ltaif, President, Microsoft MEA; Sayed Hashish, Regional General Manager, Microsoft Gulf; and Chad DeVries, Director of Business Management, CEO Office.
Dr. Rauda Al Saadi said, "We are proud to have welcomed Satya Nadella and his team to our headquarters.
"ADSSSA is revolutionising the way government and people interact and our goal is to build a better future for all, something I know that we share in common with Microsoft.
"And I was delighted that Nadella expressed his willingness to collaborate with Abu Dhabi Government on a number of important topics, such as artificial intelligence and collaborating on a modern workplace of the future."
Among the other matters of mutual interest discussed during the visit was plans for Microsoft to open data centres in the UAE, namely Abu Dhabi and Dubai.