SAP, during the World Economic Forum, has announced that it will build skills and knowledge worth $100 million among young talents in the Middle East and North Africa region.
The programme for the World Economic Forum, which runs from 19th to 21st May, is centered on public-private partnerships driving economic growth in the Middle East and North Africa (MENA).
According to the firm, by exchanging global best practices with World Economic Forum stakeholders its Dubai-based SAP Training and Development Institute has already developed skills and knowledge reflecting an "in-country value" of $110 million across the region.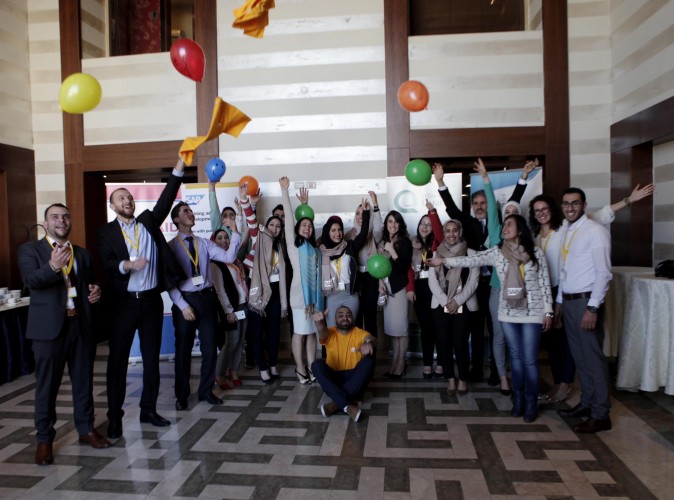 "Middle East organisations are increasingly reliant on advanced technical skills, but there is a major mismatch between the current level of talent and the skills needed by 2020," said Marita Mitschein, managing director, SAP Training and Development Institute. "The World Economic Forum is a vital platform for showing how public-private partnerships can drive technology knowledge transfer to support youth job creation across the Middle East and transform lives and businesses."
Showing the potential cloud, analytics, mobility, and social media skills are posting double or triple digital growth in the Middle East, according to recent Oxford Economics report 'Workforce 2020.'
SAP highlighted that its Training and Development Institute present its participants with the opportunity to learn and get certified on cutting edge enterprise applications and benefit from 'soft skill' workshops such as Design Thinking through a blended learning approach, giving them a substantial advantage over the market competition.
Its flagship initiative, SAP's Young Professional Program, is a two to three-month bootcamp designed to prepare local youths for their future careers. More than 1,075 participants across 12 countries have graduated from the program as SAP Associate Consultants, of whom 98 percent have subsequently been placed with SAP's customers and partners.
Taking Middle East best practices global, the SAP Training and Development Institute has launched its Young Professional Program in Brazil, Mexico, Argentina and Spain.