The General Authority of Islamic Affairs and Endowments has announced an initiative to translate the content of the Friday Sermon into several languages available for listening and reading on the Authority's mobile application.
In addition, mosque-goers in the UAE will be given free data packages so that they can access English or Urdu translations of Friday sermons.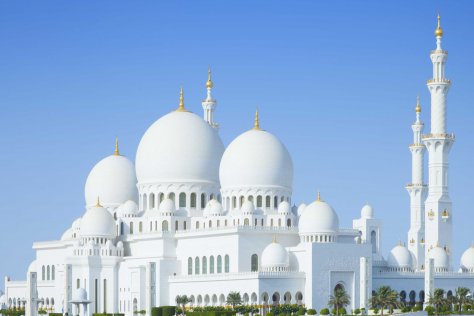 Residents can avail of the data packages offered by etisalat and du to read or listen to the sermon in their preferred language via the General Authority of Islamic Affairs and Endowments' mobile phone app.
As part of their Corporate Social Responsibility (CSR) initiatives, the Abu Dhabi media company, Etisalat and Emirates Integrated Telecommunications Company 'Du' have together played a prominent role in the success of the initiative.
Etisalat and Du are offering free data packages for the Friday sermon translation service users via the 'AWQAF' mobile application during the Friday prayer so that they can access to the application and listen to the translated sermon. The service will encourage the use of the service amongst the targeted audience where they will be provided with free data packages and will be exempt from payment of using the service.
The initiative also aims to fulfil the needs of a non-Arabic speaking community and to help them understand the messages and meanings of the Friday sermon irrespective of their languages and backgrounds, as one of the most significant means of guidance and influence to promote virtues and the tolerant values of Islam in society.
The General Authority of Islamic Affairs and Endowments' mobile application is aimed at providing smart services to the public, whether individuals or entities and is in line with the vision of Sheikh Mohammed bin Rashid Al Maktoum, the Vice President, Prime Minister and Ruler of Dubai,regarding the transformation towards m-Government. Today, the application has around half a million users.
Mugheer Khamis Al Khaili, chairman of the Department of Community Development, said, "The Friday Sermon is considered to be one of the strongest means of connection between the members of society for it still holds strong societal and religious meanings and values where people of different nationalities, languages and races all join under the roof of one mosque to listen to the sermon."