Alaris, a Kodak Alaris business, is expanding its portfolio to provide several convenient and affordable new options for purchasing its award-winning information capture solutions.
Alaris Capture Pro Software and Alaris Info Input Solution  are now available as one-year subscriptions in addition to existing perpetual licensing options.
An added benefit is that subscription-based pricing gives customers the flexibility to scale up and down based on needs of the business.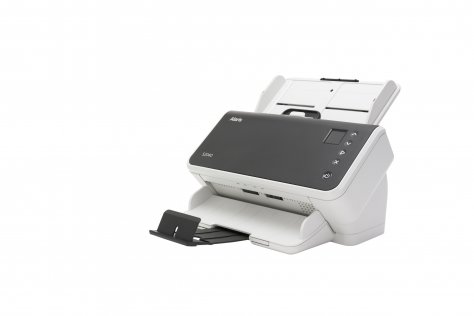 "Alaris is committed to support clients who choose traditional perpetual licenses as well as those who prefer a subscription-based model," said Don Lofstrom, President & General Manager, Alaris, a Kodak Alaris Business.
Professional Services are designed to extend the advantage of owning a scanner from Alaris. Alaris analysts, consultants, and trainers have a wealth of image science expertise and are committed to delivering technical and operational support to help customers plan, upgrade and optimise their document capture solution.
Alaris Professional Services include:
Technical Resources that deliver knowledge-based services such as scanner relocation, product installation and configuration.
Higher order Technology Services such as IT Systems Diagnosis and Adoption Services that require specialised knowledge about capture systems, IT infrastructure and processes.
Strategic Consultancy Services that deliver the "blue prints" for meaningful changes to the customer's business environment through system integration plans and solution architecture.
Tactical consultancy including Training and Optimisation Services focused on improving operational efficiency and increasing productivity.
Alaris Professional Services are commercially available in the US and Canada and EMEA regions now and will be available in other regions in the coming months.
Alaris highlighted that it is expanding its award-winning S2000 Scanner line with the addition of the Alaris S2040 Scanner.  The new 40 page-per-minute device delivers all the embedded image processing power of the S2050 and S2070 Scanners at a lower price point for customers who want a more affordable option. The S2040 features the latest Alaris Perfect Page technology and is bundled with Smart Touch Software. It also supports the Alaris Passport Accessory and the Integrated A4/Legal Size Flatbed Accessory.
"The Alaris S2040 Scanner offers fast and reliable scanning, versatile media handling, and intelligent, automated features to simplify scanning and optimise business processes," said Lee Davis, Editor for Scanners and Solutions at BLI. Earlier this year, Alaris won Buyers Lab's prestigious Scanner Line of the Year Award for an unprecedented third consecutive year. "Alaris continues to set the standard for what a scanner needs to be in the age of digital transformation," said Davis.