Cloud computing is "transforming every industry around the world", the CEO of the cloud data services company NetApp has said, forcing companies to get on board or risk of seeing their business model disappear.
During a keynote address at NetApp Insight 2018 in Barcelona, the company's main gathering for the Europe, Middle East and Africa (EMEA) region, George Kurian said that digital transformation could create a wholesale shift in the competitiveness of enterprises.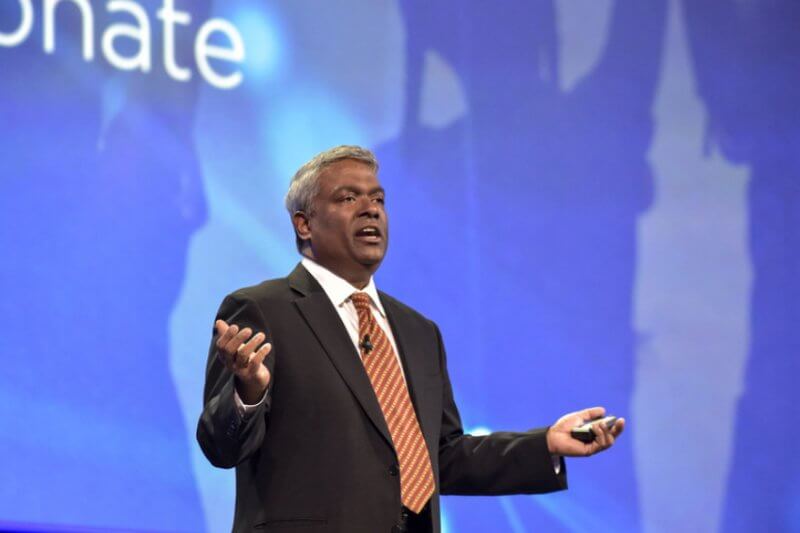 "You have to respond fast to take part in the opportunities as well as to protect yourself from being disrupted," he said.
"Digital transformation is the response to disruptive forces; it's the use of digital technology to radically transform the performance of the business, to reach new customers, to open opportunities."
According to Kurian, digital transformation is at the top of the agenda for 70 percent of chief executives.
"In every industry, those that are adopting digital transformation are increasing their opportunities and those that are not are losing," he said.
"Data is the fuel of the digital business and software is the engine that transforms that fuel, so digital success requires a data-driven approach."
Kurian cited the automotive industry as an example of a sector that was in the midst of digital transformation, while he said the retail sector was using digitalisation to optimise its omni-channel offering to consumers.
Digitisation can be just as important to what might seem older-style companies, with Kurian giving as an example the success of the children's toy manufacturer Lego in creating an "immersive online experience".
"If you are not a born digital company, you have an additional challenge to transform your company on the lines of digital," he said.
"But you have an advantage. You have something the digital disrupter does not have: data. Your knowledge of your customers … is something the digital disrupter does not have. How you leverage that is how you make progress in the digital world."
At Insight 2018 this week, NetApp has been promoting its technology linked to the hybrid cloud and multicloud and has been focusing on solutions to allow organisations to move between on-premise data centres and multiple public clouds. NetApp's Data Fabric technology is central to its offerings in the marketplace.
Kurian, an Indian-American, became CEO of NetApp in 2015 and took over the additional role of president the following year. He had previously held executive vice president and senior vice president roles at the company.
He is one half of a celebrated pair of high-flying Silicon Valley identical twins, with his brother Thomas being until recently president of product development at Oracle Corporation, a role that made him one of the best-paid tech executives in the United States. Thomas Kurian's 22-year spell with Oracle ended in September, reportedly over strategic differences with the company founder, Larry Ellison, and last month he was announced as the new CEO of Google Cloud.