Snowflake, the Data Cloud company, has announced that its regional offices in Dubai, UAE, are now open for business. The launch in the Middle East, Turkey, and Africa (META), is aimed at strengthening ties with regional partners and customers and signalling the company's firm commitment to helping organisations maximise the value of data across the region.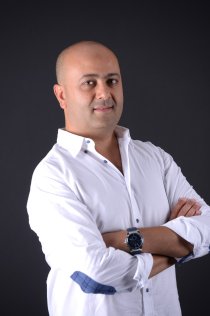 Customers use the Data Cloud to unite siloed data, discover and securely share data, and execute diverse analytic workloads. Snowflake's platform is a cloud-native powerhouse of business intelligence capabilities, including data warehousing, data lakes, data engineering, data science, data application development, and data sharing delivering insights to organisations that supercharge their digital transformation journeys.
Industry veteran, Mohamed Zouari, has been appointed Regional Manager for META, and is at the forefront of the company's expansion as it grows its regional team with key hires in positions such as Account Executive, Sales Engineer, Field Marketing Manager, Partner Manager and Sales Development. Mohamed attended École Centrale de Lyon, one of the most prestigious graduate schools in France, at which he earned a Master's in Engineering. Following a series of roles in application management, business development and sales with well-known brands such as AXA, Logica and Hewlett Packard Enterprise, he joined Snowflake at the end of 2018 to spearhead its regional growth.
"With Snowflake, every company can be a data-driven enterprise," Mohamed said. "Today's innovators want to move from managing their data to harnessing it, so we offer a powerful cloud-native, scalable, and reliable platform with elastic performance capabilities that automates the mundane and allows stakeholders to farm actionable insights. Already, we are seeing major organisations in the region adding value for stakeholders and customers using our platform – brands like Emaar, PropertyFinder, Kitopi, Mondia, ArabyAds, and some of the major Middle Eastern airlines."
Mohamed's strategy for Snowflake in the region centres on local and global systems integrators building data strategies and data platforms that leverage the power of Snowflake's Data Cloud. His initial industry focuses are retail, finance, media, gaming, fintech, insurance, healthcare, oil and gas, and public sector. Snowflake's regional office launch will, in the coming months, be accompanied by the establishment of a local cloud deployment region that will cater to customers looking to maintain their data within the UAE.
"Our channel partners have always been more than just resellers," said Mohamed. "Their ability to add value enhances our platform and unlocks its value for a wider range of use cases. That is the power of the channel, and we will stand with our partners and support them at every turn as we take this journey together."
With Snowflake's flexible, per-second pricing, customers gain access to almost limitless capacity while only paying for the resources they consume. This enables enterprises to grow their business intelligence, analytics, and data science capabilities predictably and safely, in a secure environment.
"Snowflake enables organisations to unlock the value of their data," Mohamed added. "Governments, for example, can build a connected network where all public-sector entities can retain ownership of their individual data and use cases while simultaneously and instantly sharing with fellow departments to unleash cross entity insights. Snowflake's architecture and pricing model have been designed to ensure that the modern enterprise is limited only by the collective imagination of its people."