In the first instalment of a series of thought leadership articles, Tvrtko Stosic, a consultant in Avaya's International Specialists group outlines the practices and measures companies need to adopt in a bid to effectively transform their contact centre operations in the experience economy.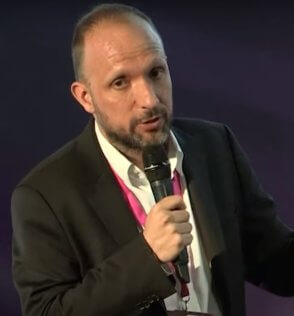 What's worse than spending tens of minutes, or more than an hour, waiting for companies to pick up the phone? Finally getting through to a contact centre employee only to be put on hold multiple times as the agent frantically works to resolve the enquiry.
It's a sure-fire way to lose customers, and face reputational damage once scorned consumers take their complaints to social media.
This is why average handling time (AHT) – the amount of time agents spend managing a customer interaction – has always been both a top priority and challenge for contact centers. It's one that demands a fine balance between resolving interactions quickly and ensuring the outcome is the best scenario for all parties.
In terms of customer experience (CX), a high AHT most commonly reflects a need for callers to make an increased effort to have their matters resolved, leading to frustrations and fractured relationships with a brand.
It's also detrimental to the employee experience (EX) as workers are pushed to exhaustion to grind through what could be simple interactions. As a result, contact centers inevitably find it more difficult to achieve their service level (SL) objectives.
From an operational standpoint, AHT is a crucial cost driver for contact centres, and just a couple of seconds saved or lost on each call can have a major impact on the bottom line across the span of weeks, months, or years.
There are many factors that contribute to high AHTs. But while issues like inexperience and insufficient training do exist in pockets, in the majority of cases, agents are limited – and often even inhibited – by the tools they use to serve customers.
This presents an opportunity for organisations to build on their digitalisation efforts over the last few years, and empower agents with the likes of automation, machine learning and artificial intelligence (AI) to serve as digital co-workers when engaging customers.
For example, by building a very basic pop-up tool into their customer relationship management (CRM) platforms, contact centers can instantly serve up customer information to the agent handling the call. That means workers aren't required to dig through various interfaces to find relevant information, saving up to a minute per call. For an enterprise handling over 30,000 calls each day, this simple capability has an immense impact on productivity.
Taking this up a notch, contact centres can add robotic process automation to the mix, sparing agents from dealing with several dozen different applications. Instead, they can resolve even complex enquiries through a single interface, with common and administrative tasks completed automatically in the background. This can be further advanced with context-sensitive knowledge management that offers tailored information to enable employees to provide a personalised experience to every caller, and AI-based assistants that process communication in real-time to guide agents through tricky situations.
A large European telco, an Avaya customer, decreased AHT dramatically by transforming user experience (UX) design; it integrated dozens of applications into a central agent desktop to ensure workers have instant access to all relevant customer data as soon as customer contact is made. Rather than traversing multiple interfaces, agents are served the right details in real time, with automation communicating information between those applications. Doing so also exposed troubleshooting apps to agents; employees were subsequently prepared to handle far more complex enquiries without seeking help from their colleagues, which led to the added benefit of increased first contact resolution (FCR).
It's important to note not all increases in AHT are negative. In fact, most companies are ready to accept higher AHTs if it improves first contact resolution (FCR) rates, or spurs new service-to-sales opportunities. The added benefits may take a little longer in the first instance but will lead to improvements in the long run as customers won't be forced to re-engage, freeing agents to focus on new enquiries.
Advances in technology – and particularly leaps in automation, machine learning and AI – create an opportunity for contact centers to control and decrease AHT. This goes beyond an 'optimised' experience, instead leveraging next-level technology that helps you adapt quickly to whatever is coming next.