CNME Editor Mark Forker spoke to Vatan Sakhuja, ICT BU Head, Mekdam Technology, Qatar, to find out how it is helping customers acquire secure next-generation networking solutions, its relationship with Cisco – and the importance of the channel in the IT ecosystem.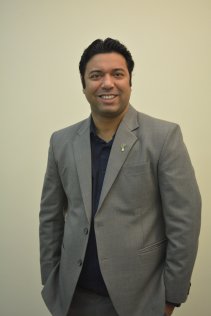 The need for customers to have secure, next-generation networking technology solutions has become more stronger than ever in the new normal. What are the Cisco solutions that you are currently suggesting to your end customers?
Today's enterprise network is expanding rapidly. It connects multiple branches, mobile users, the cloud, and data centres. Organisations are moving away from traditional IT infrastructure and towards a digitally ready network infrastructure to support the way in which business is done today.
From streamlining operations and inventory management to offering new value-added services, many businesses are realising significant benefits from digitisation. But as companies change to digital businesses and adopt new practices and technologies, they require increased visibility to maintain security.
To support the customers in their digital transformation, Mekdam Technology provides a whole range of solutions that include Cisco Secure Firewall, Secure Endpoint, Secure Email, Secure Workload, Identity Services Engine (ISE) as well as Cisco Software Defined Networking solutions like SD-Access, SD-WAN & Application Centric Infrastructure solutions.
What are some of the key milestones that Mekdam has achieved as a Cisco Partner over the years?
Over 100+ businesses around Qatar have trusted us in their journey to go digital. For them and many others, a digital infrastructure partner like Mekdam can help their resources converge and deliver transformation which is required to be successful in the new normal.
We at Mekdam are proud to have built a strong team on whom the customers can rely upon to help them converge and transform.
One of the key Cisco projects that I would like to highlight here is the one we have recently executed for a reputed retail client in Qatar. The customer trusted Mekdam to plan, design and deploy their complete Network Infrastructure.
The solution comprises of Meraki full stack and SDWAN solution for their headquarters, public cloud, CoLo DC and all their branches across Qatar.
We also provided them with Data centre and security infrastructure which includes Firewall and IPS Services while ensuring secure wireless access to across all offices and campus. The solution is highly scalable, available and reliable in performance.
We have received several awards and recognitions over the years such as the 'Partner of the Year' award for Cisco Collaboration presented to us by Comstor.
We have also received direct awards from major clients in the government sector related to aviation, healthcare & defence sector by showing the capability which we hold in successfully deploying even complex Cisco Solutions.
Cisco and Comstor have been at the forefront in keeping the channel trained and certified during the pandemic through their virtual training initiatives. How has been your experience as being one of the key partners to be a part of these virtual sessions?
The ongoing pandemic has been the worst hit for the businesses around the globe but on the flip side, it has provided an opportunity for IT professionals around the globe to learn more and enhance the existing skill set.
Our entire team has taken leverage of all the virtual events and trainings that Cisco & Comstor have provided to further grow our technical capabilities and become trained on the latest technologies which Cisco has in their portfolio.