Dubai, UAE, March 24, 2021: Ransomware can cost companies millions of dollars, as well as impact reputation. According to Gartner, the average cost of a ransomware payment in 2020 was approximately $178,000, a significant increase from $80,000 in 2019. In 2020, research has shown that the average dwell time for ransomware was 13 days, with an average of 18 days of downtime reported. Yet, based on Gartner's analysis of clients' ransomware preparedness, over 90% of ransomware attacks are preventable. By following basic security fundamentals, security and risk management leaders can mitigate the risk.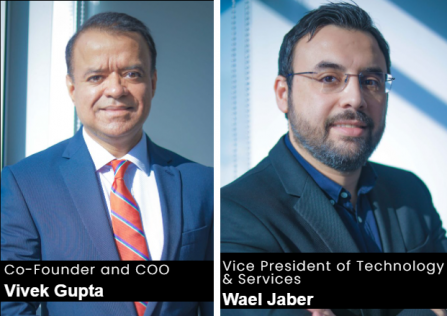 To support regional customers with prevention, detection, and mitigation of ransomware, CyberKnight has introduced a comprehensive solution stack which covers the entire attack cycle:
Next-generation endpoint security

EDR by Crowdstrike
Browser Isolation by Cyberinc

External & internal threat intelligence

Deception by Attivo
Attacker-centric Intelligence by Crowdstrike

Phishing Defence, Security Awareness & Training

Anti-Phishing by Phishrod
Anti-Spoofing by Valimail

User Behavioral Analytics
Compromise assessment and incident response services
CyberKnight offers channel partners in the Middle East comprehensive pre-sales and post sales services, so there is no specialised training program required to effectively implement the ransomware solution stack at customer sites. CyberKnight's technical teams have the product know-how required to architect, implement, and support the solutions, and in turn train partners, enabling them with the same expert capabilities to support their customers.
"Preparation and early mitigation are critical elements to cut losses from ransomware. With our holistic approach to defend against these threats we aim to support security leaders by offering relevant tools to minimise the likelihood of such attacks, reduce exposure to them, and boost their organisations' cyber resilience", commented Vivek Gupta, Co-Founder & COO at CyberKnight.
"Ransomware operators are less concerned about the industry and more focused on scope and scale, which is why organisations with large networks are most at risk. Timely assessments, governance, consistent operational readiness, response, and security awareness are crucial when it comes to an effective defence strategy. Our ransomware solution stack and close collaboration with our technology partners allow us to support regional organisations against the ever-changing tactics and agendas of hackers", added Wael Jaber, VP of Technology & Services at CyberKnight.