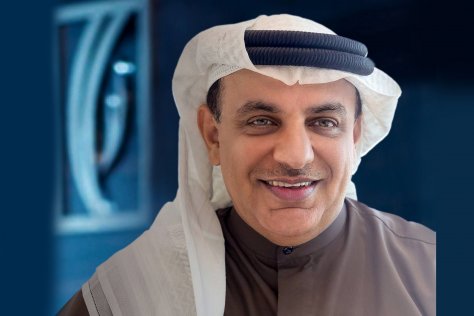 Emirates NBD has partnered with enterprise software firm SAP to become the first bank globally to implement SAP Financial Services Data Platform.
The solution is powered by SAP in-memory data platform, SAP HANA and can now deliver customer intelligence across all Emirates NBD Group market segments, entities and countries.
Abdulla Qassem, group COO, Emirates NBD, said, "Being increasingly effective and efficient in both harvesting and leveraging our growing critical data is core to Emirates NBD's digital transformation. We are proud to be the first bank in the world to successfully go live with SAP Financial Services Data Platform, after initially launching our Enterprise Data Platform in November 2018. Harnessing the power of Hadoop and SAP HANA has brought significantly increased capability to our Enterprise Data Platform which is ultimately aligned with Emirates NBD's vision to drive data-driven decision making holistically across the bank."
The implementation of the SAP Financial Services Data Platform has initially focused on Emirates NBD's Retail Banking and Wealth Management segment. It was completed in 10 months and marks the second phase of expansion for Emirates NBD's Enterprise Data Platform (EDP).
The EDP, which leverages Hadoop Big Data technology, was initially launched in November 2018. As the bank's biggest flagship initiative in its ongoing AED 1 billion digital transformation, it aims to help continuously enhance Emirates NBD's customer experience by increasingly leveraging data-driven intelligence.
With the SAP Financial Services Data Platform now in place, the bank's EDP provides a standardised, consistent representation of complex data from all Emirates NBD systems and applications. This data can be consumed by data-driven applications and other business intelligence tools.
Zakaria Haltout, managing director, SAP UAE, said, "We are pleased to partner with Emirates NBD as it continues expanding its Enterprise Data Platform capabilities. As the first global bank to leverage SAP Financial Services Data Platform, this is a milestone for both of our organisations. Emirates NBD's Enterprise Data Platform handles massive volumes of diverse data, and can now derive real-time insights to improve the customer experience, drive growth, optimize risk controls and business outcomes, and automate business processes."