Deputy Editor Giorgia Guantario spoke to Michael Ouissi, Chief Customer Officer and Mehmood Khan, Managing Director and Vice President – Middle East and South Asia, at IFS, to discuss their approach to ERP and their future plans in the region.  
There is a debatable belief, also highlighted by a Gartner senior analyst, that ERP is merely transaction systems that work with data and create reports. How has ERP changed and how can this technology help organisations move forward in their digital transformation strategy?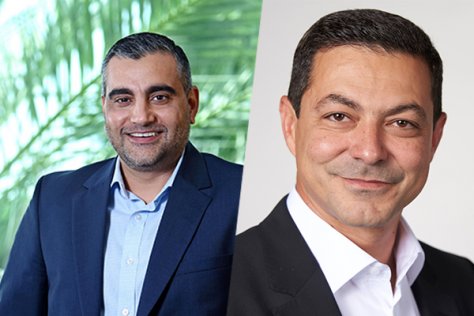 MO: I think there's a shift in paradigm for ERP vendors – the technology is now all about speed, openness and agility.
First of all, we now need to allow for differentiation, in order to generate new revenues streams and differentiate from the competition in some way, shape or form. It's not just about standardising standard processes anymore, very deep verticals, know-how and functionality need to be included into the service to actually speed up the process of differentiation.
Moreover, ERP needs to be fast and easy to implement, which is something we proud ourselves on. Organisations don't have time for ten years of ERP implementation and spending hundreds of millions of dollars on it. They want a solution that can be agile and fast. The big monolithic ERP is also outdated – ERP needs to be open while also having all the characteristics you'd expect in a modern architecture, like transparency, exposed microservices and APIs.
What would you say are the biggest challenges of ERP implementation?
MO: The first challenge we usually encounter is change management, essentially not aligning what a business really wants to achieve with what the implementation eventually should be doing. At IFS we provide a service called Business Value Engineering, which we use to make sure all stakeholders are aligned around the major business initiatives and KPIs of a company.
The second biggest challenged is having a strict implementation plan. Organisations need to fully understand clear that all steps must be taken to achieve the results, while also understanding that whatever doesn't make sense for their business goals, can be done either later if required, or in other environments if needed.
Gartner predicts that by 2021, 80 percent of all emerging technologies will rely on Artificial Intelligence. How does AI affect the future of ERP?
MO: AI is a huge concept – it's hard to predict how it will change ERP, especially as it can affect different aspects of it. We can imagine AI will be integrated into the processes that a transaction engine like an ERP would usually only do when triggered by a human. There are hundreds of use cases, but what we really need to understand is how, in the industries we play in, our customers are actually affected and make use of it – that's our focus.
What makes IFS' ERP implementation process different from your competitors?
MK: One significant unique way we go about the implementation is that we show people as soon as possible in the process what they're going to get. We fully follow a prototyping approach – from day one the system is up and running with standard base practice processes and we take our client through it. We are almost consumerising the implementation itself. That means as you go further down, you're actually integrating change management into the actual built of the solution. This makes implementation quicker, and secondly you get a lot more hurdles out of the way at the beginning of the process rather than at the end when the system is fully implemented.
The cloud landscape in the Middle East is changing quickly. What is IFS approach and key differentiators when it comes to cloud solutions?
MO: In terms of cloud, what we really want to get across is that we don't want to "bully" organisations into any direction – if a customer wants to move to cloud we will do that, if they want to deploy on premise, which by the way still is a large proposition for many customers, we will help them with that as well. Our approach to cloud is one of choice. We are leveraging the infrastructure of the hyperscalers while adding our Managed Cloud Service around that.
MK: I want to add that our solution is also single codebase. Whether you deploy on premise or on cloud, you get the same quality of service. Many organisations often find it confusing to have to choose between the two because one might have some functionalities than the other doesn't and vice versa, so they feel forced to choose one. IFS is very strong on having a single codebase – you will get the industry knowledge whether with cloud or on premise.
IFS is fairly new to the region. What are your future plans and goals in the Middle East?
MK: We have selected the Middle East as one of the regions we want to invest and grow in. This is because we are
very focused on particular industries – Aerospace and Defence, Manufacturing, Gas and Oil, and Engineering and Construction. These are all industries that of great importance to the region. We find there's a really good fit between what we provide and what these Middle Eastern industries want. In light of this, at the beginning of this year we have started to expand our operations over here, mostly focused on making sure we have the right skills internally and into our partner ecosystem. On the one end this growth is driven by customers demand, but on the other hand we really believe we can add value to some of the initiatives running across the region.
MO: In the past IFS was very regionalised and there wasn't a coherent global investment strategy. We have actually doubled down on the industries we play in and selected specific markets we want to play in, and we are working strategically around that. We are extremely fast-growing as an ERP vendor and the Middle East is certainly one of the regions that contributes to that really fast growth. As EQT put it we are something of an "hidden gem", but I think people are actually starting to realise how much we can provide for them in these industries. For us it's really about making sure we can help the Middle East transform into the economy they want to be.