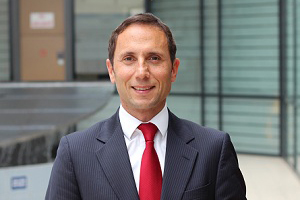 ALE, operating under the Alcatel-Lucent Enterprise brand, introduces Matthieu Destot as the newly appointed Executive Vice President, General Manager for the ALE Communication Business Division.
Destot, according to the company, has an extensive background and expertise in various technologies around Alcatel-Lucent Enterprise communications solutions. In his new role, he will guide the company's strategy connecting traditional communications solutions with the cloud to deliver a 'Personalised Connected Experience.'
ALE highlighted that it will be executing a comprehensive stepped approach to enable customers to connect any vendor's existing communication equipment to the cloud. This facilitates the creation of innovative financial and consumption models demanded by a new "as-a-service" economy.
In 2016, ALE will be delivering several new offers such as expanding its cloud offerings by becoming a cloud service provider, delivering flexible Unified Communication (UC) services. The company will introduce Alcatel-Lucent Rainbow, a new, cloud-based freemium service operated by ALE.
It will also introduce new Cloud Connect capabilities will provide information on real-time data usage by connecting existing OpenTouch, OmniPCX Enterprise, OmniPCX Office communications platforms to the new ALE cloud services.
With a history in traditional communications, ALE will continue to expand investment in existing communications platforms; new technology and features in Alcatel-Lucent OpenTouch Suite solutions will create a consistent single communications user-experience that is simple to deploy, easy-to-use and seamless across devices.
Matthieu Destot, EVP, GM Communications Business Engine, said, "The delivery of business communications is evaporating towards the cloud, so to speak. Businesses want flexible, real-time communications that enable their business processes. Gaining this from the cloud saves on cost and creates a consumption based use model that makes sense for the customer, the partner and the vendor.
Our Alcatel-Lucent Enterprise solution enables us to deliver both CAPEX and OPEX offers. We also offer our Business Partners this opportunity since the reality is, our customers want flexibility. So we have enable all involved to take advantage based on their unique needs."