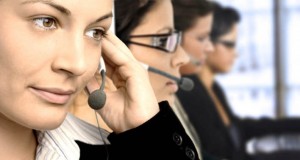 Asia-Pacific's business process outsourcing (BPO) market will reach revenues of US$17.47 billion in 2015, a compound annual growth rate (CAGR) of 9.3% from the US$11.18 billion it hit in 2010, predicted Ovum in a new report.
The independent technology analyst found that strong growth in emerging economies such as India, Greater China (includes Taiwan and Hong Kong) and South Korea is driving the global market forward, as businesses in these regions wake up to the benefits of BPO.
According to Ovum's forecast, the BPO market in Greater China will increase at a CAGR of 16.1% from over the forecast period (the end of 2010 to the end of 2015). Meanwhile India and South Korea's market will increase by 15.7 and 14.6% for the same period, respectively. Among the developed economies in Asia-Pacific, Australia and New-Zealand's BPO market (ANZ) shows the most traction with a CAGR of 7.4% over the forecast period, Ovum said.
Ovum analyst Hansa Iyengar commented, "In the post-recession business environment, it has become imperative for enterprises to keep costs under tight control to maintain competitiveness. BPO eliminates the need to invest in people and systems to manage non-core processes, potentially reducing costs and increasing efficiency. By outsourcing these processes, enterprises can focus their resources on growing their core business."
"Moreover, BPO is also gaining ground in areas such as HR, engineering design, and research and development outsourcing. Enterprises are realising that outsourcing these areas can also be an effective way to achieve reduced costs, increased efficiencies, and faster go-to-market for new products, much in the same way that outsourcing back office processes can," Iyengar added.
According to Iyengar, it will be developed economies that will exploit these new BPO areas most, with emerging markets newer to the arena adopting first generation outsourcing such as customer care, payroll processing and help desks.
Iyengar also said that to take advantage of the predicted growth in outsourcing, vendors will need to be aware that pricing of contracts is the major issue at the negotiating table in the current scenario. She added, "Enterprises are moving away from multi-billion dollar, single vendor deals, and spreading out their investments and risks.
"Meanwhile, the small-to-medium sized enterprise segment is rapidly opening up to outsourcing and vendors need to be prepared with a game plan to meet this segments demand for low-priced, highly-flexible and scalable solutions, which are accompanied by the option to customise offerings and personalised customer service," Iyengar concluded.