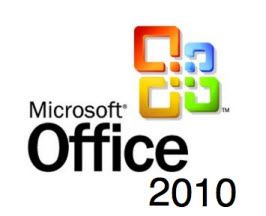 Microsoft Gulf recently announced that Emirates Airline has become an early adopter of Microsoft's latest Office product – Office 2010. As one of the 30 global customers to be part of the pilot testing phase, Emirates Airline accessed a pre-release version of the new Office 2010, as part of the Microsoft Rapid Deployment Program. The major objective of the collaboration between Microsoft and Emirates is around the evaluation of the new software and its capabilities to provide a familiar interface to users across PCs, mobile phones and browsers thereby making it easier for them to collaborate from any location.
The process commenced in January 2010, when Microsoft engaged with the Emirates IT team to deploy Office 2010. Emirates currently has about 1300 machines running Office 2010 on pilot and eventually, all users will be migrated to the new tool in a phased approach over the course of the year.
"Our collaboration with Microsoft and their Office 2010 product is part of Emirates airlines' commitment to providing world-class service and technological capability throughout the organisation," said Patrick Naef, divisional senior VP-IT, Emirates. "By aligning our in-house desktop engineering expertise with Microsoft's technology expertise, we are able to provide a simplified yet robust desktop environment which enriches the experience for Emirates staff across multiple devices."
Elias Tabet, business and marketing director, Microsoft Gulf added, "Emirates airline is a strategic partner for Microsoft and this investment reflects their commitment to excellence. Office 2010 is providing them with a roadmap to improve security, stabilize operating costs and make business operations more agile. Emirates' progressive view of technology has helped us demonstrate that Office 2010 should be a key component in any enterprise that is constantly looking for solutions that help businesses harness the power of a global work force and enable improved internal collaboration."
Office 2010 gives Emirates' IT administrators an effective way to centrally manage the organisation's critical business applications. The new product offers a host of new features designed to improve IT administration, remote application access and security.
Microsoft Office 2010, codenamed Office 14, is a Productivity Suite for Microsoft Windows and is the successor of Microsoft Office 2007. Office 2010 includes extended file compatibility, user interface updates and a refined user experience. It will be available for Windows XP SP3 (32-bit), Windows Vista SP1 and Windows 7. With the introduction of Office 2010, a 64-bit version of Office will be available for the first time, although only for the Windows Vista and Windows 7 operating systems. Currently over 2 million people have downloaded the Office 2010 beta. In the Gulf, over 10,000 people are running the beta version.