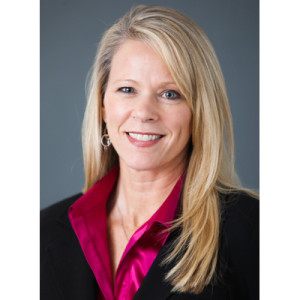 Riverbed Technology has announced that Michele Hayes, Senior Director, Global Channel Programs and Strategy, has been recognised by UBM Tech Channel's CRN as one of the top Women of the Channel.
CRN's annual list recognises nearly 300 female executives across vendor channel organisations, distributors, and solution providers for their accomplishments over the past year and the far-reaching impact they are having on the technology industry going forward. Editors of CRN selected this year's Women of the Channel list based on achievements as executives and the amount of influence over the technology channel. According to the editors, these women represent a changing trend in a traditionally male dominated industry.
An industry veteran with more than 18 years of experience in marketing high tech hardware and software to mid to large enterprises and carriers, Hayes is widely respected by fellow employees, customers, partners, and vendors. Michelle's continued focus at Riverbed is on educating and enabling the company's channel community, increasing the partner-initiated pipeline, and driving value-based performance.
"We honour and congratulate this list of influential women who are dedicated to supporting the mission of the channel," said Robert Faletra, CEO, UBM Tech Channel. "For years, we have identified and celebrated the women who have made an indelible mark on the technology industry through unmatched innovation and razor focus on meeting the needs of the IT channel community."
"Riverbed will continue to invest in new programmes and tools to help our partners deliver solutions that provide performance improvements to customers re-architecting their IT to take advantage of software-based and cloud centric models," said Randy Schirman, senior vice president of Worldwide Channel Sales at Riverbed. "This award recognises Michele's role in investing in our partners' success and helping our customers with their strategic IT initiatives."
The Riverbed Partner Network is built around five key pillars to ensure partner success – capacity, competency, engagement, marketing, and profitability. It is a comprehensive programme designed to provide growth and profitability for each type and size of Riverbed partner, including distributors, global partners, large account resellers, as well as enterprise and small/medium enterprise solution providers.
More than 22,000 organisations worldwide depend on Riverbed to understand, optimise and consolidate their IT infrastructure, through solutions that overcome performance issues caused by distance, distributed computing, and ever increasing amounts of data. As IT organisations embark on strategic initiatives to virtualise, consolidate and migrate workloads into cloud environments, users are moved farther from their data. Slow applications, slow file transfers and inefficient websites can negatively impact the performance and success of these initiatives.
Riverbed transforms IT performance by providing solutions spanning WAN optimisation, storage delivery, application-aware network performance management, application performance management, application delivery controllers, web content optimisation (WCO), and cloud data protection. By providing the broadest portfolio of performance solutions that deliver anywhere, any-application optimisation, Riverbed enables organisations to increase productivity and efficiency, while enhancing business resilience and controlling costs.