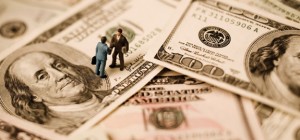 Salesforce.com has acquired help desk service provider Assistly for approximately US$50 million, the two companies announced yesterday
Salesforce.com chairman and CEO Marc Benioff praised Assistly's service for its "instant sign up and zero-touch onboarding," and predicted that its offering would be used by "millions of companies around the world."
Salesforce.com plans to market Assistly's service to small businesses, which may not have the infrastructure or wherewithal to support an in-house customer service department, the company said. The company will fold Assistly's service into its own family of customer service online offerings, called Service Cloud, representatives added.
Founded in 2009, the company has marketed itself as a lower-cost alternative to ZenDesk, another online help desk service, sources said. Thus far, Assistly's customer-service help desk online applications have been particularly widely used by Internet service startups, such as Vimeo, Instagram, Klout and Spotify.
The company's software allows organisations to embed a customer-facing Web-based help desk service within their own Internet offerings, as well as to easily establish a presence on a variety of social media outlets, such as Facebook and Twitter, representatives of the company said.
Salesforce.com has over 104,000 customers, including 17,000 that use the Service Cloud offerings, according to the company.