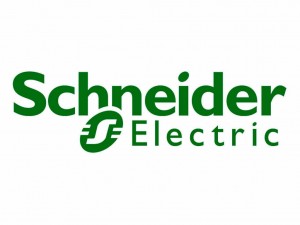 Energy management firm Schneider Electric today announced the launch of its 'out-of-the-box' data centre solution that can be installed and commissioned within four weeks of order.
The data centres are preconfigured, pre-tested and come complete with racks, uninterruptible power supply (UPS), cooling and Schneider Electric's latest innovation – Struxureware management software.
Available in four sizes, the data solutions deliver a maximum IT load of 32kW, 64kW, 80kW and 96kW respectively. Delivered from stock, the turnkey solution approach guarantees availability of more than 99.999% and a power usage effectiveness (PUE) better than 1.5, resulting in annual energy savings of 20% conventional piecemeal approaches.
"Based on the feedback of customers, we have engineered a solution that delivers a best-in-class data centre, with the lowest total cost of ownership (TCO) as well as highest availability and efficiency. Furthermore, by maintaining a stock inventory in our local warehouse, we are able to deliver the fastest time-to-value of any of our competitors," said Olivier Delepine, VP for the UAE and Gulf countries, APC by Schneider Electric.
Each system uses Schneider Electric's patented Hot Aisle Containment system and can support up to 8kW of IT load in each rack at 4U, 8U, 10U and 12U rack sizes. A matching cooling solution based on Schneider Electric's InRow dynamic DX system ensures maximum efficiency, while continuous power is provided by Schneider Electric's robust Symmetra innovative modular UPS system.
Configured with inbuilt (N+1) redundancy, the data centre solution comes with remote monitoring and a four-hour response.