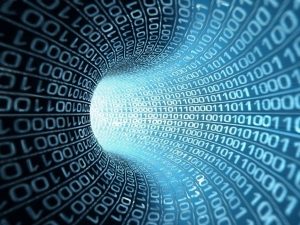 The Federal Competitiveness and Statistics Authority (FCSA) has signed an MoU with Mastercard to provide both parties with a strategic platform for the exchange of expertise in the areas of big and open data in the UAE.
The agreement was signed by Abdullah Naser Lootah, director general of the FCSA, and Khalid Elgibali, division president, Middle East and North Africa at Mastercard. The two parties agreed to explore various strategic opportunities to develop a joint framework aimed at enhancing capacity in the fields of data and knowledge products and services related to sectors including retail, tourism and trade in the UAE.
The two parties will examine and analyse purchase patterns and spending behaviour, together with the identification of opportunities for the public and private sectors to provide citizens with better services and products.
"We are constantly working to further enhance the national statistical ecosystem with all our stakeholders locally and internationally," Lootah said. "This lies at the heart of our strategy and endeavours to enhance the UAE's international competitiveness. I believe there is a great opportunity for the private sector to play a major role in the development of the national statistical system. We are looking forward to Mastercard's extensive experience and innovation in the area of big and smart data."
As part of its mandate, FCSA aims to create a world-class national statistical system by adopting global standards and expertise, and deploy advanced and innovative technological solutions. "The involvement, cooperation and collaboration of the private sector is fundamental for the success of this collaboration. We look forward to the outcomes of this partnership with Mastercard," Lootah added.
"Mastercard has always been keen to establish effective strategic relationships and partnerships with the government sector," Elgibali said. "We are pleased to sign this MoU with a leading government institution such as the FCSA, with whom we share a common vision and goals for the greater empowerment of societies through the power of big data and by leveraging technologies that will contribute towards positive transformation in the local economy."