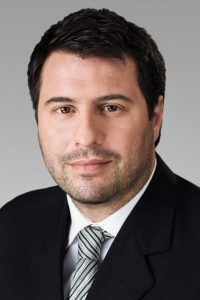 ESET, a global IT security firm, has announced that Xopero, Europe-based provider of data backup solutions has joined the Technology Alliance. As a result, existing customers of the firm can now have the option to add Xopero backup and disaster recovery to their multi-layered security strategy.
"With Ponemon Institute revising upwards the average cost of unplanned downtime in 2016 to $8,850 per minute, ESET Technology Alliance prioritised its critical cloud backup and disaster recovery vendor relationship, one needed to maintain the multi-layered security our users expect. With Xopero we've got you covered," said Jeronimo Varela, director, Global Sales, ESET.
The Technology Alliance will offer both Xopero's on premise and cloud solutions, as well as its service provider products. All are part of its backup software and disaster recovery, data protection, and migration solutions for physical, virtual, and hybrid Windows and Linux IT environments. The wide offer will ensure business continuity regardless of natural disasters, computer outages, or other unforeseen events. The partnership will also reduce downtime, improve security and stability for systems and data, and lower the total cost of management and ownership.
The alliance also means that customers and channel partners will receive an enhanced ordering experience, and improved access to the industry leading products needed to build their own custom multi-layered security solution. In addition, partners will receive competitive pricing on select ESET products when purchasing ESET and Xopero together.
"Enterprise customers, and increasingly SMBs, face the reality of "always-on" business needs where shutdowns and data loss can cause major damage to revenue and reputation. That is why it's essential that enterprises big and small have a backup and recovery solution as part of their comprehensive security strategy," said Robert Zentkowski, sales director, Xopero. "Working with ESET Technology Alliance acknowledges our shared mission to secure business continuity via a multi-layered approach to both security and data backup. Bottom line, collaborating to offer the best security and backup and recovery solutions just makes sense."
Launched in 2013, ESET Technology Alliance is an integration and technology partnership that aims to better protect businesses by offering a range of complementary IT security solutions. All members of the Technology Alliance are carefully vetted in order to extend "best-in-class" business protection across IT environments.
The company has recently launched Chrome Cleanup, a new scanner and cleaner for Google Chrome designed to help users browse the web 'safely and without interruption.'