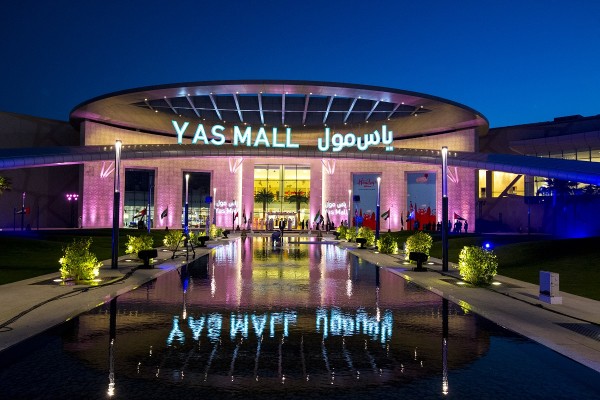 Yas Mall has recently deployed a fully integrated wireless networking solution from Aruba, a Hewlett Packard Enterprise company, including Access Points (APs), mobility controllers, guest management and reporting and monitoring tools to provide visitors wireless internet connectivity across 2.5 million square feet of the mall.
The implementation that was carried out by MDS Systems Integration, a UAE-based system integration partner of Aruba, has set up a platform for future deployment of new mobile engagement solutions.
"Yas Mall is proud to welcome thousands of visitors every day and so consequentially it's crucial that our bandwidth capacity can tender to all of the guests without disruptions. Through our advanced wireless services, Yas Mall delivers to its customers the ability to maintain seamless communications and share their experiences with their friends and family, and they can remain connected at all times," said Feras Al Atari, IT Manager, Yas Mall.
To ensure that the wireless solution meets the requirements of its customers, while also serving as a platform for future innovation, Al Atari highlighted that he and his team decided to leverage 802.11ac technology. It was Aruba's expertise in this domain that made it a clear choice for the project. Ease of access and reliability were also major criteria for selection and Aruba's solutions checked these boxes as well.
To support the high-density of simultaneous connections, Aruba's 220-series 802.11ac APs were selected. The team also decided to utilise Aruba's 7200 series Mobility Controller. The AirWave Network Management platform was also implemented as it would give administrators detailed metrics and complete insight into the Wi-Fi network, thus allowing them to proactively plan for capacity, visualise client performance and troubleshoot application issues.
The new system provides an impressive capacity of 1.3 Gbps which more than meets shoppers' requirements and expectations. Because of ClientMatch, they also have the ability to roam through the massive property without facing any drop in coverage or performance. The speed and ease of use has made the free Wi-Fi service extremely popular. "We believe that the Aruba solution will enable more customers to use our public Wi-Fi and allow Yas Mall to deliver new features and capabilities to our customers and retailers," said Al Atari. "We are already working with Aruba on the next phase which is a unique project that will be implemented for the first time in Abu Dhabi. It involves the integration of social media platforms with our wireless technology."