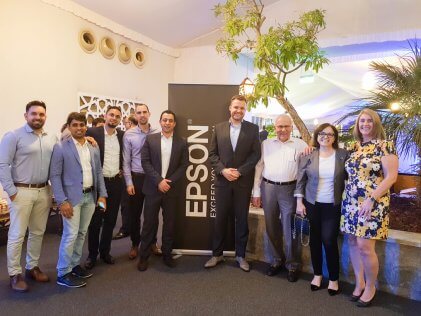 Epson Middle East has appointed NMK Electronics, a Dubai-based distributor for audio, video and lighting industry in the Middle East; to be a distributor for its Pro AV solutions. Under the new deal, NMK will add Epson's ultra-portable projectors, short throw projectors and installation projectors to its product portfolio. Epson's professional range include solutions for (but not limited to) conference rooms, educational environments, auditoriums, museums, retail stores, visitor attractions and many more.
With major upcoming events in the local market including Expo 2020, NMK foresees the demand for Pro AV solutions growing.
Jeroen van Beem, director, Sales, Epson MEA, said, "As NMK is trusted by local dealers and partners for their 30 plus years' experience in the audio, video, lighting and communications industry, they are an obvious choice for distributing our Pro AV solutions in the GCC market. This partnership is strategically important to Epson to grow our channel, so we are pleased to work with NMK. Our commitment to product quality, technology, relationships and service and support is the reason we are the market leader for projectors for over 15 years.  With the right channel partners, we aim to grow our presence in this market."
NMK is confident that this agreement promises to enhance their offering to its clientele in the market. Being a value-added distributor that prioritises client satisfaction, NMK prides itself on delivering price benefits, the latest technologies, onsite support, demo unit availability, stock abundance and easier processes.
"In the early discussions, we certainly felt that both companies shared similar cultures of providing quality, support and commitment to clients," said Dino Drimakis, business development manager, NMK Electronics. "We truly believe in manufacturers that build and develop their own products to ensure quality and reliability. End-users trust a respected, established, innovative brand, and Epson has an impressive history and has developed quickly since first entering the production and rental market. We are excited to be working with a market leader such as Epson and look forward to collaborating with our partners."