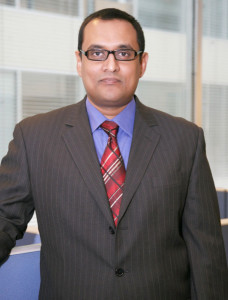 Cloud is changing the distribution landscape, and though the channel is a critical enabler of cloud adoption, distributors have to rethink their business models to adapt to this new reality. 
Cloud services have reached a point of maturity, with most major technology suppliers coming up with cloud offerings. This is turning out to be a lucrative option for distributors reeling under shrinking revenue streams. However, they have to chart a course as to how they play and participate in the cloud market – whether to partner with a cloud provider and reseller their offering or actually invest in their own cloud offering.
Cloud offers alternative streams of revenue to logistics and finance for distributors but they need to consider how they are adopting the technology changes in the market to their own business and have the right infrastructure to support it.
"Over the last couple of years cloud services has been a much talked about, but rarely delivered technology trend.  It is now moving from hype to reality and the impact that cloud has on the channel will be interesting to see play out. The critical element that will make distributors or resellers successful is how they offer what customers need, but also how they educate customers on what can be gained from implementing cloud technologies and services," says James Coulston, Director, Global Commercial Channel, Dell Emerging Markets.
As distributors and resellers transition to the cloud strategy, it's also slated to have an impact on the whole channel structure. "The classic IT channel in most countries around the world is a two-tiered model, with a distributor and a reseller. The channel landscape is going through an evolution, with the cloud gaining momentum and impetus across vendors with multiple product offerings. The cloud as a concept is a very customer centric model that gives the customer a choice to host their data both on premise as well as in the cloud. This flexibility supports the existing channel, as this journey is a subtle transformation rather than an abrupt change. Some complications will surely arise concerning the way the channel delivery is evolving.  However, these changes are leading to a Win-Win environment for the channel as well as the end-user," says Simran Bagga, Gulf Distribution Manager, Microsoft.
Peter D'Souza, Regional Product Manager, Logicom, offers a different perspective: "Cloud adoption is making a significant change in the way vendors, distributor and channel partners operate.  Very few VADs in the region have captured these transitions in advance and they are capitalising on "the early bird" advantage. Other distributors, selling point products, should definitely see revenue dropping in the future."
Meera Kaul, MD of Optimus Technology & Telecommunications, echoes a similar opinion. She adds that the sales of on-premise hardware and software is bound to fall as solutions providers may now be forging relationships directly with cloud providers and vendors, and the need for a channel for fulfillment reduces. "However, this opens up huge opportunity for the existing channels to add value to the process through sales and services support or demand generation activities."
As the battle for cloud services market intensifies, it is imperative for distributors to develop new competencies in order to maximise the cloud opportunity.
"Skill set availability in cloud reselling is going to be one of the immediate challenges with the availability of various applications that will need to interact with various systems and this will take time to totally change. Hence, integration services of cloud and premise will gather momentum with product selling of simplifying of that process.
"Distributors will have to make some quick investments in resources which are not typical integrating resources or migrating resources. They will also need functional expertise in that area. In fact a new business division has to be churned out from the existing one while the rest of the resource is in transition including sales," says Boby Joseph, CEO of StorIT Distribution.
According to Shane Mahney, GM at EMT Distribution, this depends on what kind of cloud offering the distributor wants to offer. "But, generally speaking, VADs should do a business model restructuring to be able to offer and support cloud offerings. This can happen with more training, implementing cloud-enabled infrastructure as well as designing reasonable SLAs."
Distributors that are looking to get into the cloud space and provide services will have to walk a tightrope and ensure it doesn't impact the pricing and take a piece out of resellers' margins. "Following a reseller-centric model rather than an end-user model, the distributors conventionally sell products and services through the resellers. The distribution partners should therefore facilitate, coach and work as trusted advisors for their resellers to help them build and transform business into the cloud," says Bagga.
Kaul from Optimus allays fears. "Distributors have always been in the business of aggregating product, logistics, pricing and product supply chain management. This is no different. The margin made by a distributor in these services is also a function of the same factors of products, services, the logistics of delivery and availability. Margins only get impacted when there are inefficiencies in the supply chain to cater to the demand."
Distributors should also pick the most lucrative option when it comes to cloud depending on its size and evaluate what their partners are looking for. Industry experts suggest the aggregation model is the most ideal one distributors.
"Distributors will always have the channel, which the vendors will utilise to sell their services and products. However, the delivery and charge back models may see a change. Most of this is too early to infer but it is a guarantee that it will disrupt certain operational function of the organisation," says Joseph.
Coulston says there are multiple roles a distributor can play when it comes to offering cloud services – they can provide a 'template' to resellers on how to design cloud offerings for customers, they can offer a hosted cloud environment for their resellers to sell on – either as a public cloud offering, or more likely in the short term and small private cloud offering – as a hosted type service.
With the cloud model, solutions providers have the option to work directly with suppliers, giving rise to fears that the traditional model where a reseller buys from the distributor might erode. But distributors shouldn't worry just yet, says D'Souza: "In fact at present we see almost all of the larger vendors moving their direct partners to distribution and most vendors are changing their go to market strategy to a distribution lead model," says D'Souza.
Joseph agrees: "In all cases the traditional business model in sales and education will remain. However, the service delivery model will shift towards integrating and customizing deliveries of various products and will grow substantially. Vendors will make products for the cloud service providers. Service providers may provide the platform or the raw cloud itself with various connectivity mechanisms (typically the telecom providers or big hosting providers). Distributors will bulk sell these products and the VARs or integrators will then integrate these products into the customer's premises. VARs will mostly manage the customer relationship through the distributors."
As regional businesses become more confident in the cloud offerings and those pushing it out into the market proliferating, it's an option distributors can no longer ignore. It's all about offering a point of difference and taking advantage of new opportunities in the market.