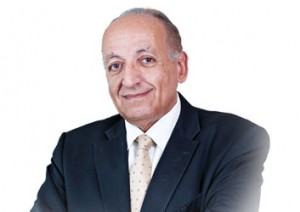 The global technology distribution giant has taken a significant step forward into the value business with the acquisition of Aptec. The combined company will now benefit from an expanded geographical footprint and customer base. Dr Ali Bagdhadi, VP and CEO of Aptec and Ingram Micro Company, talks about the plans and strategy to address the rapidly growing market.
What does this merger really mean to both Ingram and Aptec?
Ingram Micro is keen to find new ways to increase the value to shareholders, and enter high growth, high profit areas. They have embarked on two directions in addition to broadline distribution- one is value-added distribution and services, and the other one is telecom. So they have acquired Brightpoint to offer device lifecycle and solutions for the mobile industry. Similarly, the Aptec acquisition gives them two things- they get a foot in the VAD business, both in terms of vendor relations and expertise, which they don't have in abundance. In addition to that, we also bring to the table a geography they were not present in, and the whole Middle East and Africa, and Turkey region is one of the fastest growing markets in the world today.
Will Ingram bring into this region the same level of infrastructure they have elsewhere?
Ingram is very committed to this region and they have already invested significantly in working capital and so forth. We are looking for other things as well such as opening up in new countries, invest in new infrastructure services and offer financial services to our partners.
It's a phased approach and today we are present in 73 countries within this massive region. Because of the Brightpoint acquisition, we will establish Aptec in South Africa in the first quarter and also set up a new office in Kenya to address the east African market. In Turkey, we are moving to larger premises, hiring more resources, and in Egypt we are taking a new office and warehouse.
What are the implications of this merger on your partners in terms of credit, choice of suppliers, etc?
To start with, no one should see any change in terms of credit, relationships and suppliers. Instead, they will see more offerings from us and we expanding training centres, enhance our logistics services by looking at Ingram's best practices, and working on a cloud aggregation platform. Ingram has invested in three data centres, and we are offering our infrastructure as a service to partners. We will develop the market for software and infrastructure as a service, and offer business consulting training programmes for our partners to adopt and make money out of this new cloud model.
Now, as part of a massive US company, are there many processes that you need to comply with?
If you look at Aptec's history, we were part of a Nasdaq listed company and we have always been very strict on compliance. All of our vendors are US-based and our company culture doesn't believe in anything that deviates from compliance. In fact, it was one of the biggest reasons why Ingram felt comfortable in entering into this merger. There aren't many other companies in the region that adhere to compliance like us.
Vendor partner programmes can often get very difficult to navigate and distributors have to take the lead in educating the channel. What are your initiatives to train and certify the partners?
When you are a broadline distributor, you are focused on fulfillment. But when you are a VAD the role changes because you have to do the right intelligence gathering, and recruit the right partners and enable them through training and certification. This is why we are expanding our training centres, not just in the UAE, but in UAE, Saudi, Oman, Egypt and Pakistan as well. This enablement programme is what makes the partner capable of delivering and we will continue to handhold them through our ATS division.
How many of these resellers are looking at the services opportunity?
Many of the big resellers have already managed to invest to cash in on this opportunity and we are enabling and encouraging others, especially the SMB resellers, to tap the services potential.
How does Ingram plan to drive the value business? Would it be a hybrid model?
On the global, there are initiatives within Ingram to drive the value business, which can be done through solutions. We are exploring options to see how best to grow the value business within Ingram and I believe you have to differentiate value from broadline from a branding point of view and the kind of skill sets you need for value business is very different.
I just came back from a board meeting at Ingram's HQ and they believe in the ideas we have discussed around value and services.
What are the advanced technologies on your radar? Any plans to expand the portfolio?
Cloud is going to be really big for us.  I don't think any other distributor globally has invested more than Ingram in cloud. We have five different solutions areas right now, and we are looking to strengthen our offerings in the areas of security, storage, enterprise computing and business intelligence with vendors. In addition, we are looking at two other solutions areas that Ingram has created – one is point of sales and warehouse management systems for retail and the other is the graphic design solutions area. We do have a wish-list of vendors that we want to bring in but we will not incorporate any broadline or consumer type of vendors in our portfolio.
What will be the impact of the cloud computing on traditional distribution model?
If you look at cloud, public cloud in particular, there are types of offerings – platform-as-a service, infrastructure-as-a-service and software-as- a –service, which accounts for 50% of the market. We are committed to both SaaS and IaaS. But what is it really going to change? Some of the smaller start-ups and SMBs might opt for an off-premise model. But on the enterprise level, we see a hybrid model emerging and we are providing solutions to enable this model. We are going to be a cloud aggregator and we don't see in any change in our business model. What is going to change is the role of distributors; the industry is moving more towards services and consulting rather than just supplying boxes.