An Apple self-driving car was rear-ended while merging onto an expressway near the company's Silicon Valley headquarters, Reuters reported.
According to Reuters, the company said in an accident report posted on Friday.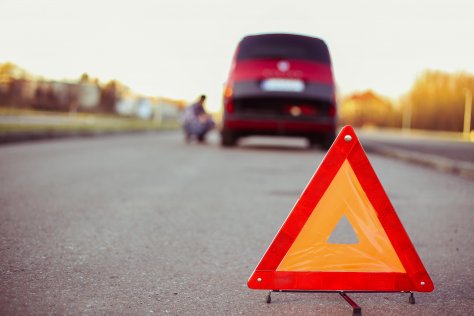 Apple executives have never publicly spoken about the company's self-driving car program, but filings in a criminal court case last month confirmed that the company had at least 5,000 employees working on the project and that it was working on circuit boards and a "proprietary chip" related to self-driving cars.
Apple is entering a crowded field where rivals such as Alphabet Inc's Waymo unit and traditional carmakers such as General Motors Co's Cruise Automation, as well as startups such as Silicon Valley's Zoox, are pouring billions of dollars into cars that can drive themselves.
On 24th August one of Apple's Lexus RX 450h self-driving test vehicles in "autonomous mode" was merging south on the Lawrence Expressway in Sunnyvale, California at less than 1 mile per hour when it was rear-ended by a 2016 Nissan Leaf going about 15 miles per hour, according to the report posted on the California Department of Motor Vehicles website.
The accident happened at about 3 p.m. as the Apple vehicle had slowed and was waiting for a safe gap in traffic to complete the merge, the report said.
Both vehicles sustained damage but there were no injuries, the report said. Under a safety plan filed with California regulators, a human driver must be able to take control of Apple's self-driving test cars.
An Apple spokesman confirmed that the company had filed the report but did not comment further. He declined to respond to questions about whether the trailing car could have been at fault.