Una Pulizzi, Global Head of Corporate Affairs at Kyndryl on the company's ESG strategy and how it helps businesses in their journey towards sustainability.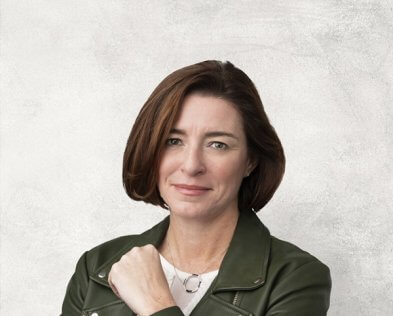 Could you provide insights into your company's ESG strategy and how it aligns with your business goals and values?
We just released our first Corporate Citizenship report as an independent company. In our first two years, we have been focused on building our governance structure, developing policies and programs that motivate people, and embedding best practices into our operations and culture. We see this strategy play out across three pillars: environmental programs, focused on reducing our environmental footprint and managing our supply chain to meet global standards; people and communities, focused on culture, skills, inclusion, and diversity; and trust, focused on our governance and how we build integrity with customers, employees, investors, governments, and partners.
Our program aligns with our purpose-driven service culture called the Kyndryl Way, particularly to be empathetic and show that we care about our people and planet through the implementation of our program. We also developed our program aligned with our business strategies to build the technological capabilities of our workforce as well as modernize and consolidate our infrastructure to be efficient and meet our environmental reduction goals.
On our environmental footprint—we've committed to achieving net zero greenhouse gas emissions by 2040 and 100% renewable energy by 2030. We're a purpose-driven company, committed to operating at the heart of progress. We're also looking inward, empowering our employees through programs such as our Mission Net Zero training and Green Guild, an employee network to support the co-creation of sustainability solutions for our customers. The technology we develop not only serves our business goals, but it also enables innovation.
As a technology leader, how do you support your customers with their sustainability agendas?
As the world's largest IT infrastructure company, we have the opportunity to advise and help our customers reach their own sustainability goals. Our open integration platform, Kyndryl Bridge, integrates AI with data and our employees' extensive expertise to allow our customers to see the operations of their entire IT estate. We built in sustainability services into Kyndryl Bridge, available today, so customers can create a more sustainable technology footprint. Kyndryl's Carbon Assessment calculator provides customers with a fast high-level estimation of their IT infrastructure emissions, serving as the starting point for an emissions reduction plan.
Migrating our customers to cloud technologies—with our alliance partners Microsoft, Google and AWS—offer another path to reduce energy usage by as much as 85%. We're also using automation and AI to determine how to best process the massive amounts of data from our customers' value chain, highlighting opportunities to improve efficiency. Our technology and solutions are scalable in nature, and that includes its applications to environmental strategies. If this same technology can not only improve the business efforts of our customers, but help them employ a more sustainable framework, all the better.
In December 2022, Kyndryl announced a plan to achieve net zero greenhouse gas emissions by 2040. How are you progressing with this plan?
We are on target to accomplish this goal, which aligns with several other facets of our environmental strategy. We are also committed to a 50% reduction is our greenhouse gas (GHG) emissions by 2030. More than half of our energy was purchased through renewable sources in fiscal year 2023, and we are on track to achieve our goal of 100% renewable energy by 2030. We're focused not only on the emissions we directly control but also those all along our value chain.
What initial steps or guidance would you offer to companies looking to embark on their sustainability journey?
The idea needs to be built into the very foundation of the company. So much of our success with sustainability is a result of our ESG strategy moving in tandem with our overall business goals. It's also hard work and takes commitment and buy-in from all levels of the organization. As I mentioned, we just released our first Corporate Citizenship report. To get to that report in just under two years as an independent company required a massive commitment from the organization, from conducting baseline studies of our scope 1, 2, and 3 emissions; to setting achievable targets for where we wanted to be. To build the credibility of a program use industry standards like the Global Reporting Initiative (GRI) framework and the Greenhouse Gas Protocol.  Additionally, benchmarking industry peers, ESG risk rating scores used by investors, and regulatory requirements will ensure that the program meets stakeholder demands.
Sustainability of course also goes beyond just energy use and carbon emissions, to dimensions of water usage, waste including electronic waste, and biodiversity. Our governance program helps us build integrity and value across interactions with all our stakeholders; it provides strong values and a tangible commitment to improvement. It reflects our culture: enabling our stakeholders and associates to make both an immediate and long-term impact for good.
What are your views on sustainability in the UAE, and how do you believe the country is contributing to regional and global sustainability efforts?
I believe that the UAE is doing its part to foster a more sustainable environment as we move forward into the decade. The country has showcased its alignment with global collaboration in seeking out and applying innovative solutions to complex environmental challenges. There is a great deal to be said about any entity that is committed to improving the lives of its people through eco-friendly governance; such actions will have a positive impact for generations to come.
What are the key ingredients of a successful ESG strategy?
As previously mentioned, making ESG efforts a pillar of the company's overall strategy is the best way to ensure proper commitment and growth in parallel with that of the business itself. We've focused on promoting policies, programs and practices that motivate people to embody our strategy. We embed our ESG best practices into our operations and culture. By ensuring our business operations align to positive outcomes for society and the environment, we aspire to continue to scale our ESG impact as the business develops.