Amazon is reportedly creating a stand-alone messaging app called Anytime that hopes to reval social networks such as Skype, WhatsApp and Facebook Messenger.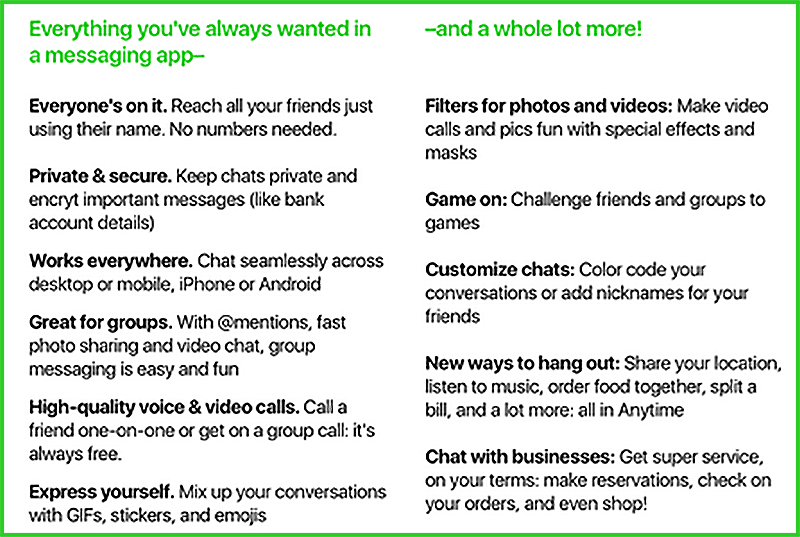 AFTV News reported that the e-commerce retail giant has been surveying customers about a new messaging service to gauge which features are most important to users. One customer said the survey seemed to imply it was a ready product, although the lack of announcements from Amazon mean it is difficult to understand how far along the new service is.
Anytime by Amazon seems to be an all-in-one feature rich messaging service, including voice and video calls, as well as photo sharing with filters for "special effects and masks." Anytime is also said to provide tasks that can be done in groups, like playing games, listening to music, and ordering food.
The service also claims to keep chats private and allows users to "encrypt important messages like bank account details."
Following the announcement of Chime earlier this year, which is a communication service for enterprise users, this new Anytime messaging service could use the same backend and technology but for regular consumers.
There is currently no indication as to when this service could launch.