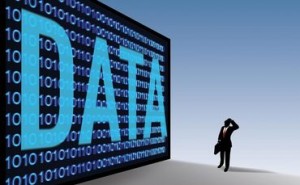 Companies should not make the careless mistake of assuming they do not have big data out there to take advantage of, and that the data explosion is not of use to them. This according to Andrew Sutherland, senior VP of technology at Oracle EMEA.
Big data, which is predominately made up of the vast amounts of unstructured data available to companies nowadays, is something that has mainly been capitalised on by larger enterprises.
However, Sutherland said he believes it is something companies of all sizes should be looking into.
"There is actually quite a lot of big data in the public domain that can be brought in and analysed, so a company doesn't necessarily have to have been collecting data for a big data solution to be useful to them," he said.
"In my experience many companies would be surprised with how much big data they really haven't thought about. We need to answer the question very carefully before we assume that an organisation doesn't have assets out there that are being unexploited," he added.
Sentiment analysis is a useful tool that any company can utilise to find out what people think of it or its products, Sutherland said.
"There may well be comments on Facebook and Twitter about them. There are tools that can be set up to see what the sentiment is about an organisation or product. We can assist with external data sources and bringing them to the benefit of the organisation," he added.
Despite many IT managers recognising the benefits of big data, Sutherland said one of the biggest hurdles comes in trying to convince management of this.
"The ROI is always going to be the first question. You can talk as much as you want about the technical hurdles and what tools we should be using, but the most important question to management is always going to be where are the benefits," Sutherland said.
"The answer is you can put together an ROI based partly on cost savings through efficiency in your organisation and partly through the competitive advantage you'll gain. You're going to optimise various parts of your business and that will provide you cost savings. Then, whilst it's difficult to put a number on the ROI, you will be getting competitive advantage with big data over companies that haven't utilised it," he added.
He went on to detail particular models IT managers can show to management to demonstrate ways of measuring the benefits of big data.
"I've seen various different models of ROI. You can see the cost-per-lead in tightening up marketing and also the closure rates are very typical in sales in that you'll have a pipe line of opportunities and how to convert those to revenue," Sutherland said.
"The ROI question is almost as broad as big data itself – it's going to depend so much on the industry. One of the intriguing things for me is watching big data grow by industry. We are starting to see common industry cases and examples of where savings or advantages have come and we are starting to really drill into these," he added.
Ben Rossi is reporting live from Naples, Italy, where Oracle have been discussing big data at the America's Cup World Series. You can follow us on Twitter @ComputerNewsME