A range of interconnected emerging technologies have the power to unlo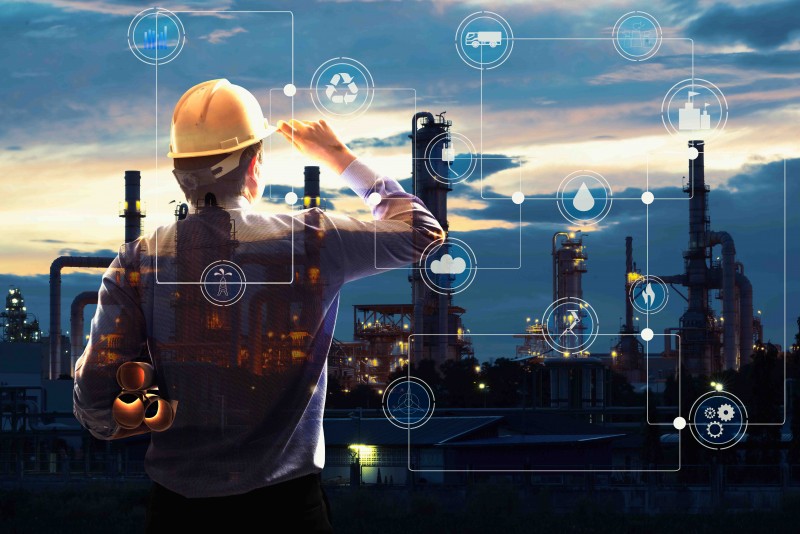 ck a potential $50 billion in savings and increased profit, according to recent research by international consulting firm, McKinsey.
Encompassing fields such as artificial intelligence (AI), blockchain, robotics, sensor technology, machine learning, deep learning, and edge computing, digitalisation is expected to cut capital expenditure by 20 percent, with operating costs in upstream cut three to five percent and one to three percent in downstream.
The study also pointed out that with its growing importance across many industries, digitalisation has become the number-one trend driving CEO decision-making in the global oil and gas sector.
Putting the focus on the energy sector, the benefits for the companies in this field, their customers, and the wider society, are even greater, estimated to reach $1.6 trillion over the next seven years, according to data presented at the 2017 World Economic Forum Annual Meeting.
Environmental benefits include reducing CO2-equivalent emissions by approximately 1,300 million tonnes, saving about 800 million gallons of water, and avoiding oil spills equivalent to about 230,000 barrels of oil.
Responding to the high importance being placed on digital transformation and disruption by industry decision-makers, unlocking the opportunities that will flow from digitalisation will be a key focus for the 2018 edition of the world's leading oil and gas event, the Abu Dhabi International Petroleum Exhibition and Conference (ADIPEC).
"Digitalisation is an urgent priority for industry CEOs and business leaders, offering cost savings, operational improvements, and safety and environmental gains that will reach into every corner of the business, but the opportunities come with risks that must be understood and navigated," said Jean-Philippe Cossé, Vice President – Energy at dmg events.
"What we are seeing is a profound disruption to business-as-usual, which will have long-lasting effects. ADIPEC is responding to this with a new 'Digitalisation in Energy zone, supporting innovation, and helping drive smart investments that will be the foundations of business success in the years ahead."
Spanning both the exhibition halls and the strategic and technical conference programmes, the Digitalisation in Energy zone will include top technology providers and new start-ups serving the oil and gas sector. A purpose-built Innovation Theatre will provide tech companies with the opportunity to host expert talks and take digitalisation out of the technology silo and place it at the centre of a much bigger conversation.
Hosting more than 80 ministers, CEOs, and global oil and gas business leaders as speakers, ADIPEC brings together the companies, decision and policy makers that shape the future of oil and gas supply, for four days of focused business, dialogue and knowledge transfer that addresses today's energy challenges and defines tomorrow's hydrocarbon landscape.