The UAE and Invest India have signed a Memorandum of Understanding for the India – UAE Artificial Intelligence Bridge.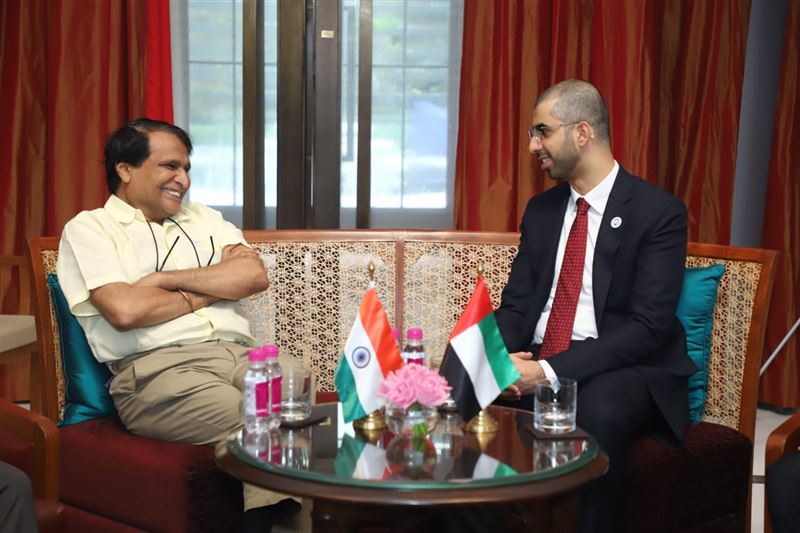 The partnership is dedicated to spur discussion and explore options for both countries to grow their artificial intelligence economies. This partnership will generate an estimated $20 billion in economic benefits during the next decade.
Omar bin Sultan Al Olama, Minister of State for Artificial Intelligence, and Deepak Bagla, Managing Director and CEO of Invest India have signed the MoU.
[To learn more about how artificial intelligence is transforming industries, register for TahawulTech.com's Power of 4: Fourth Industrial Revolution Forum | For more stories on success and business transformation through technology subscribe to our newsletter.]
Sheikh Mohammed bin Rashid Al Maktoum, Vice-President and Prime Minister of the UAE and Ruler of Dubai, said, "Artificial Intelligence will lead human development in the coming years. The UAE and India will be at the forefront of the change to come."
Prime Minister Narendra Modi envisions that human objectives and intentions will determine AI's progress. PM Modi has highlighted the need to develop Artificial Intelligence based solutions in India and for India.
The Government of India is launching multiple initiatives to create an environment for digital growth through which the potential of AI can be realised in the areas of agriculture supply, healthcare, disaster management services etc. "The road ahead for artificial intelligence depends on and will be driven by human intentions. It is our intention that will determine the outcomes of artificial intelligence," he said.
"How a country chooses to embrace AI will have a tremendous impact on a country's ability to innovate and prosper. In the coming years, data and processing will be a catalyst for innovation and business growth and serve as the backbone of more effective and efficient service delivery systems," said Omar bin Sultan Al Olama.
The UAE-India collaboration will seek to evaluate the dynamic nature of innovation and technology by convening a UAE-India AI Working Committee (TWG) between the UAE Ministry for Artificial Intelligence, Invest India and Startup India. The TWG will meet once a year with the mandate to increase investment in AI startups and research activities in partnership with the private sector.
"India – the world's fastest expanding market opportunity, with its talent pool of human capital, well acknowledged for innovation – and UAE – a hub of cutting edge technologies – are natural partners in the field of AI. Artificial Intelligence is going to play a critical role in our lives and this partnership will provide solutions not only for the citizens of India and the UAE but for the entire world," said Bagla.
The collaboration will broadly focus on key areas such as open engagement, fostering innovative systems and future collaboration on breakthrough technologies.
Follow us on Twitter and LinkedIn, like us on Facebook to get daily updates on the latest tech news.