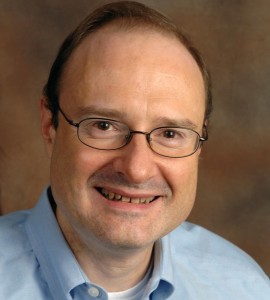 Pierre Fricke, Director of Product Marketing, Integration and BPM, Red Hat, discusses how retailers need to develop their IT capabilities in order to engage with customers from a holistic viewpoint.
Fierce competition in today's marketplace is pressuring retailers in Middle East to scrutinise their business operations for areas where they can improve the customer experience. Not only are retailers fighting for customers, but they also face the challenge of retaining those customers. Doing this, requires a deep understanding of customers and potential customers – who they are, what they need and want, where they are, when and where they need your goods. The retailer who knows and understands customers at this level can be more effective in gaining a leadership position in the market. Those that don't deliver may see customers head to competitors.
Successful engagement with customers requires an understanding of both historical and real time data related to their wants and needs, so that retailers can make intelligent, informed recommendations and offerings for those customers.
If the customer opts for a high level of personalisation, then to deliver this personalised service, the retailer must be able to accommodate an integrated set of inputs, data, applications, services and business processes to enable them to orchestrate the superior experience.
To better understand their customers, retailers need to have access to legacy data and understand its significance alongside incoming data in real time (e.g., Big Data in motion). Without this holistic and real-time view of the customer, the risk of missing opportunities, or offering a product that is mismatched to the wants and needs of the customer, increases.
Unfortunately, many IT infrastructures do not support the notion of a holistic view of a customer. Many different applications and business processes only have a partial view of each customer—likely the view provided by a closely connected database and input flow. The big picture is not accessible.
Delighting and engaging with customers in a meaningful way requires organisations to understand and provide what the customer wants, when she wants it, and how she wants it. IT is the catalyst that can turn this vision into reality.
The IT organisation develops applications to serve customers in new and better ways. Most IT organisations struggle with a backlog of application projects. The right application platform can provide the flexibility, performance, and cloud-readiness needed to develop and deploy applications faster, translating into lower go-to-market times and costs. Once deployed, these applications can leverage an in-memory data grid to permit customers to enjoy a fast and uninterrupted experience, even during peak business times.
The application platform is only one part of the innovative retailer's IT arsenal. The applications need data about the customer and situation. Manual integration and management of the data connections and format translations can have a significant impact on how quickly solutions can be developed, deployed, and adapted. Data virtualisation and integration can address this need, providing simultaneous access to many data types and sources across the organisation and making them available to applications in an easily consumable manner. This can be particularly effective for taking intelligent action in support of customer-facing business processes.
Retailers can then begin to integrate the applications and build new and reusable services that provide IT and analysts with building blocks to create composite applications, BPM processes, mobile applications, and cloud services that serve the customer.
A comprehensive business process management (BPM) suite can coordinate customer interactions through various devices and locations and automate the back-end processes that support the customer experience.
Retailers can delight and engage with their customers in meaningful ways when they have the right combination of tools and technologies in place. These technologies can help businesses find their voices in the midst of fierce competition for the attention and loyalty of customers, ensuring real-time, personalised experiences that customers crave.