Amazon has claimed the top spot as the world's most valuable brand ahead of Apple and Google in the Brand Finance Global 500.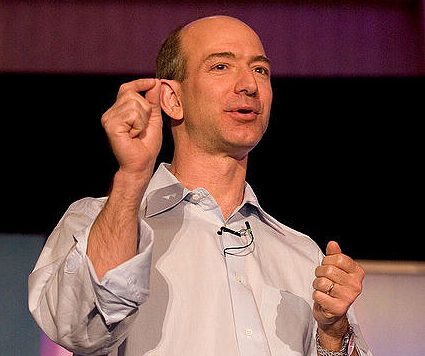 According to the report, the e-commerce giant's brand value increased by 42 percent year-on-year to a whopping $150.8 billion.
Apple received a brand valuation of $146.3 billion, up 37 percent, with the Google brand owned by Alphabet at $120.9 billion, up 10 percent.
Amazon has become the world's largest Internet business by both market capitalisation and revenue. It is no longer just an online retailer, but also a provider of cloud infrastructure and a producer of electronics, said the report.
The company's growth is also strengthened by its move beyond the digital space, as last year's takeover of Whole Foods for $13.7 billion gave the brand a foothold in the realm of bricks and mortar.
David Haigh CEO, Brand Finance, said, "The strength and value of the Amazon brand gives it stakeholder permission to extend relentlessly into new sectors and geographies. All evidence suggests that the amazing Amazon brand is going to continue growing indefinitely and exponentially."
The report says brand value is equal to the net economic benefit that an owner would achieve by licensing the brand.
Further into the report, Apple maintained its 2nd place ranking with brand value rebounding to $146.3 billion after the 27 percent decline last year. Brand Finance noted Apple's failure to diversify and its over-dependency on sales of its flagship iPhones, as the factors responsible for limiting the potential for brand value growth.
Meanwhile, Google has dropped from 1st to 3rd position, recording a relatively slow brand value growth of 10 percent to $120.9 billion. Google's online ads generated more traffic than expected as aggregated paid clicks rose by 47 percent in Q3 2017, boosting revenues.
However, to compete with the world's most valuable brands, presenting a solid performance is not always enough, said Brand Finance. The report underlined that like Apple, Google's focus on particular sectors is holding it back from unleashing the full potential of its brand.
In the Middle East, UAE's Etisalat gained the top spot besting Saudi's STC and aviation giant Emirates.