Deep Secure, the Content Threat Removal company, is delighted to announce a new distribution agreement with Arrow ECS in the Middle East, supporting the UK firm's growth plans in the region.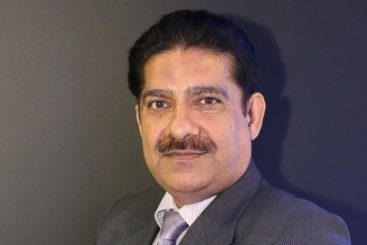 Arrow is a technology provider with both the scale and depth of channel relationships to help Deep Secure reach the right customers in greater numbers and in reduced time.
Deep Secure's pioneering technology addresses a gap in the market for simultaneously defeating all content threats – known, unknown (zero-day), and the undetectable – without the need to understand or identify the threats and without isolating the business from them. This is a unique approach as it defeats content threats and fosters productivity by only allowing safe business content to pass through.
The announcement is particularly timely. In Gartner's March 2018 report, "Beyond Detection: 5 Core Security Patterns to Prevent Highly Evasive Attacks", the author, calls out Pattern 4: Content Transform as key to building defences that deal with the burgeoning threat level. Working with Arrow, Deep Secure is able to offer customers in the region unparalleled levels of protection using full Content Transform – through Information Extraction – the most efficient technique from both a usability and security perspective.
"The Middle Eastern countries have been early adopters of Content Transform and have been showing a growing interest in moving beyond conventional detection techniques to combat highly sophisticated attacks in several different industries. Teaming with Arrow in the region will allow us to have a wider presence in the region where we can support the local customers through the existing Channel network", said Daniel Turner, Deep Secure CEO.
Deep Secure has fully developed, multi-tier channel programmes for distributors and resellers to add value for partners from a financial, marketing, enablement and support standpoint.
This includes a discount scheme for sales and renewals, a free-of-charge training and certification process to get partners sales accredited, and much more.
"At Arrow we are constantly looking for the most innovative vendors that can help deliver value to our partners and their customers. We see in Deep Secure a highly differentiated security vendor with a unique solution that is simple, elegant but tremendously effective allowing businesses to be more performant while at the same time more secure," said Vimal Kocher, Managing Director, Arrow Enterprise Computing Solutions Middle East.