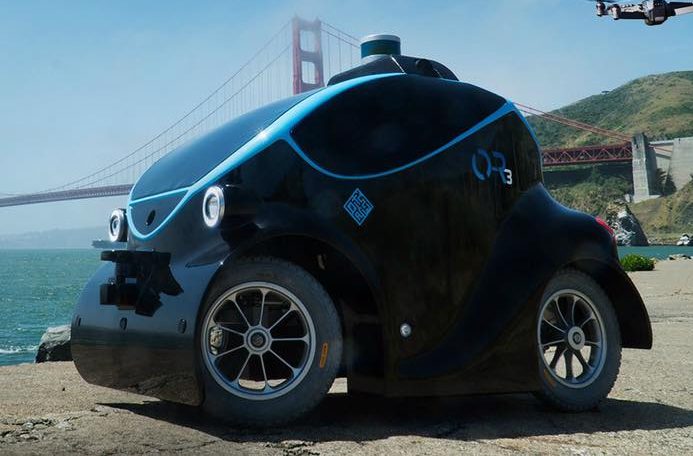 The Dubai Police has recently signed a deal with Singapore-based OTSAW Digital to deploy autonomous outdoor patrol cars called O-R3.
In a recently-held press conference at the Dubai Police General HQ, HE Major General Abdullah Khalifa Al Marri, Commander-in-chief, introduced unveiled the plans and highlighted the features of the driverless Police Patrol, which include technologies such as facial recognition, live broadcasting to the operation room, and can facilitate voice calls and interactions between the force and members of public.
HE Al Marri added that the self-driving Police Patrol is capable of sensing its environment and navigating without human input, and can also pursue criminals and suspects.
OTSAW highlighted that the O-R3 can perform 360-degree surveillance and deters potential crime with its presence on site. "With its self-charging capability, patrol and protection is provided 24/7, all year round," said the company.
"We seek to augment operations with the help of technology such as robots. Essentially, we aim for streets to be safe and peaceful even without heavy police patrol," said HE Al Marri.
The roll out of the autonomous patrol cars, which is expected by the end of 2017, is part of the Smart Dubai initiative, making Dubai the first city in the world to have O-R3 in operation, said Dubai Police.
The O-R3 will also be deployed on a robot as a service model, for public security and surveillance in Dubai's commercial spaces.