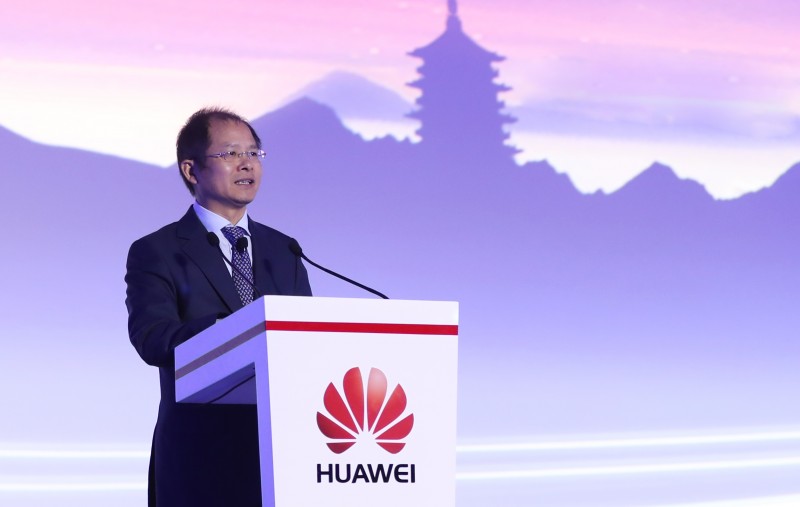 Huawei's rotating CEO Eric Xu has stressed the importance for telecom carriers to innovate their services or risk losing out to emerging cloud players and OTT service providers.
Speaking at the firm's Ultra Broadband Forum in Hangzhou, China, Xu underlined how cloud-based private lines would be increasing in demanding in the coming years, with B2B cloud services becoming a prominent model.
"Fiber to the enterprise is a must," he said. "Enterprises are using more cloud services, and this line of business is becoming a new opportunity for carriers coming forward. They need to increase their adoption so that they can give themselves momentum. Cloud service providers are moving more aggressively, building more data centres and infrastructure, and moving data centres closer to end users. If they continue like this, lease line businesses could be cannibalised."
Xu went on to add that Huawei research has shown how businesses are generally unsatisfied in terms of what telco providers can offer. "Enterprise customers feel that carriers are not responsive," Xu added. "Pricing models are rigid, and processes within are inadequate. Whenever it comes to customers, models should be flexible. There's still a gap between enterprise expectations and what carriers deliver. The lease line business needs to be optimised around customer experience management.
"At the same time, a network alone is not enough. The customer journey involves differentiation, which means they are comfortable in the process of initially being aware of service, then buying it and actually using it."
Xu rounded his keynote speech off by stressing that Huawei was committed to supporting carriers in fending off the threats they currently face. From our point of view, we stand close with carriers to provide them with a competitive edge," he said. "Carriers face challenges as they make inroads into the lease line business, and in that context, we'd like to work with them to deliver improved lease line services.