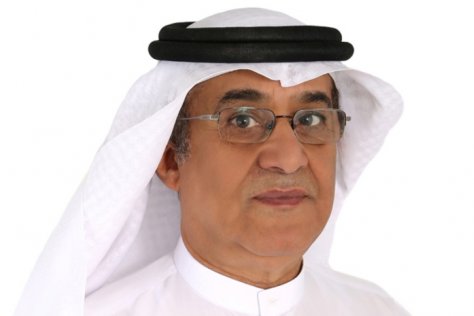 A delegation from the UAE will participate in the upcoming Locus Chain World Summit in Singapore, which aims to explore the scope of expanding 'Locus Chain' blockchain technology across all industries.
The event takes place at The Clifford Pier Lobby, The Fullerton Bay Hotel on August 29. The Singapore based Locus Chain Foundation (LCF) has announced that Shaikha Moaza Obaid Suhail Al Maktoum, senior advisor of LCF, will participate in the summit.
The UAE team includes Ahmed Habib Al Gharib, general manager of Humaid Bin Rashid Al Nuaimi Foundation for Human Development- Ajman and the full team of the Locus Chain Mena Office in Dubai.
Khalfan Saeed Al Mazrouei, LCF co-founder and chairman (Middle East & Europe) and former Undersecretary for the Personal Department of the late Sheikh Zayed bin Sultan Al Nahyan, the founding father of the United Arab Emirates will open the Summit. Amir A Dossal, the winner of the 2010 New York UN Humanitarian Award will also attend as a guest speaker.
"The region from the far-east to north Africa is fast adopting blockchain technology in the day-to-day activities both at public and private sectors," said Al Mazrouei. "As far as the developing countries concerned, the technology will accelerate their growth prospects, as well as modernize governance."
Topics of the Locus Chain World Summit – Singapore, the second major event of LCF since its launching in Dubai last April, include the ongoing cases and resources for the actual application of Locus Chain as a blockchain platform. It will also spotlight the advantages of blockchain technology in areas such as the e-government system, and Locus Chain's strengths and journeys so far as well as its aspirations for the future.
Many top delegates from around the globe such as senior diplomats, high net-worth individuals, business partners, philanthropists, blockchain experts and financial gurus will attend the Summit.
Locus Chain Foundation is on the verge of registering the exchange as it passed all of the listing processes of Bibox, the global coin exchange. It has been enjoying tremendous global support by blue-chip companies and prominent business and political leaders.
LCF has formed strategic partnerships with numerous companies and governments in Africa, the Middle East and Asia in the field of energy, resources, telecommunications and electronics. It also supports various leading charity organizations such as Ibello Foundation in Nigeria, Sai Sanjeevani Charitable Trust, Kashba Youth Foundation and Human Welfare Trust in India.