Reseller ME October 2019
Claude Shuck and Amir Akhtar talk channel partners, cloud, data and new technologies.
The hidden middle
Morten Illum from Aruba elaborates on digital transformation and the evolution of the digital workplace.
Rise by differentiating
Sophos' Harish Chib on how to be a profitable and successful MSP in the next-gen era.
GITEX 2019
A round-up of what to expect at the 39th edition of Gitex Technology Week 2019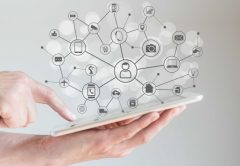 0
1321
Blue Whale Company, the specialist of IoT for water management, will announce a new 4G/5G product line at this year's GITEX.