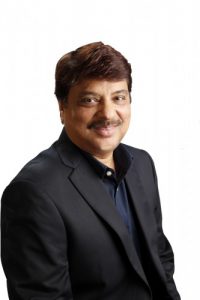 UAE-based audio-visual and IT distributor and integrator Almoe Digital Solutions has launched a new line-up of Epson's high-end laser projectors targeted towards the region's burgeoning entertainment and leisure sector. The new range, designed to provide large venues with state-of-the-art projection capabilities for a truly immersive viewing experience, was showcased recently at an exclusive event for partners and customers at the H Hotel in Dubai, UAE.
The new range consists of the Epson flagship Pro L25000U, which is a 3LCD laser projector with 25,000 lumens and 4K enhancement; the EB-L1505U, which is a 12,000 lumens WUXGA 3LCD laser projector, and the L1405U laser projector, which delivers powerful, uncompromising images.  Apart from these, the lineup features other models with brightness ranging from 6,000 to 25,000 Lumens. The line-up of laser projectors is available through Almoe's distribution arm for UAE, Qatar, Kuwait and Oman markets.
"The UAE is experiencing tremendous growth in the number of theme and entertainment parks, live concert venues and interactive historical and cultural establishments, as it positions itself as a regional leisure and entertainment hub. This trend is reinforced by a recent PwC report which states that the UAE's entertainment and leisure sector is set to double by 2021," said Jamal Sabri, CEO, Almoe Group. "Almoe Digital Solutions is at the forefront of providing the industry's most cutting-edge Audio-Video innovations to customers across the region. We are pleased to strengthen our strategic partnership with Epson by expanding our portfolio of laser projectors, which provide our customers with a range of imagery solutions specifically designed to enhance any entertainment experience."
"Epson is synonymous with innovation in imaging technology," said Jason Whiley, director of sales, Epson. "With the new range of high-performance laser projectors, we have created a truly diverse portfolio of imagery solutions to cater to the challenges of delivering true-to-life representations for projects such as live events, projection mapping, multimedia and interactive installations. We believe that our new range will enhance live performance experiences for audiences and add value to our customers' investments".