Elon Musk's Tesla Model X SUV has earned a world record after successfully pulling an airplane.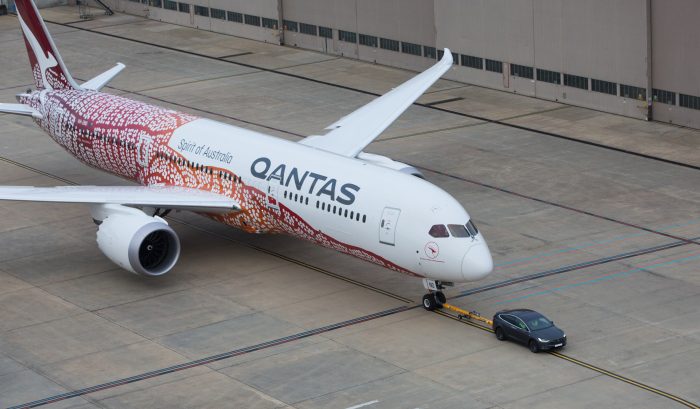 Tesla released a video on that shows one of its electric SUVs towing a 287,000-pound Boeing 787-9 Dreamliner nearly 1,000 feet on a taxiway at the Melbourne Airport in Australia.
The carmaker has teamed up with Qantas to demonstrate the pulling power of the electric SUV and as part of a Guinness World Record attempt for being "heaviest tow by an electric production passenger vehicle."
The aircraft is the newest member of the Qantas fleet.
The 787 had a small amount of fuel in its tank at the time, and wasn't carrying any passengers or cargo.
It's said to be the first time a passenger aircraft has been hitched to an electric passenger vehicle for towing.
Qantas, which uses electric aircraft tugs to pull planes much shorter distances at two airports in Australia, said the publicity stunt sought to bring attention to its sustainability efforts.
Watch the video here: