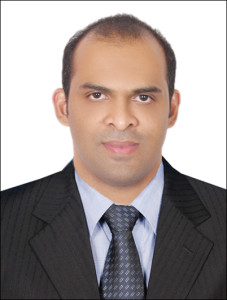 Technology consulting firm, Levtech Consulting recently initiated the deployment of Microsoft Dynamics AX at Kaddas Oilfield Services and Trading (KOSTCO).
Established in the year 1977 at Abu Dhabi, KOSTCO is the leading supplier of bulk piping and flow line materials, valves, fasteners, hoses and accessories for the oil, gas, petrochemical, power generation and water and general engineering industry. It also stocks a wide range of spares and equipment to cater to the needs of its clients.
The company has embarked on the journey of deploying Microsoft Dynamics AX to primarily achieve operational efficiencies in managing the sales pipeline, inventory levels and service delivery quality. Levtech Consulting will also map KOSTCO's business processes into a detailed set of workflows, which will aid the development of a KPI-driven, paper-less environment. The ERP will further aid the delivery of comprehensive management information and reporting through in-built business intelligence and dashboard capabilities.
"Our business has grown over the years, and we are in need of the right tools for better planning, forecasting and financial reporting. We believe that the functional richness and technological innovation within Microsoft Dynamics AX, will provide us with accurate information, on-demand, which is the need of the hour. Most importantly, we did evaluate different companies and found Levtech Consulting to have the right domain knowledge and resources for delivering our implementation. It is essential to choose a mature and stable implementation partner, and we found the right skills, management qualities, business roadmap and partner mindset with Levtech," said Prasad Pamadath, IT Manager, KOSTCO.
"KOSTCO has been a very successful business, built on great values and industry competence. Now, we look forward to enriching their model further with the deployment of industry best practices and efficient processes based on Microsoft's ERP platform," said Anilesh Kumar, Director Business Development, Levtech Consulting.
Having previously used an ERP system, KOSTCO plans to the next level of automation using the latest technical and functional features from Microsoft Dynamics AX 2012 R3, while utilising Levtech's significant consulting experience to re-engineer business processes.