The UAE will co-launch with the World Economic Forum (WEF) a centre for the fourth industrial revolution in the country.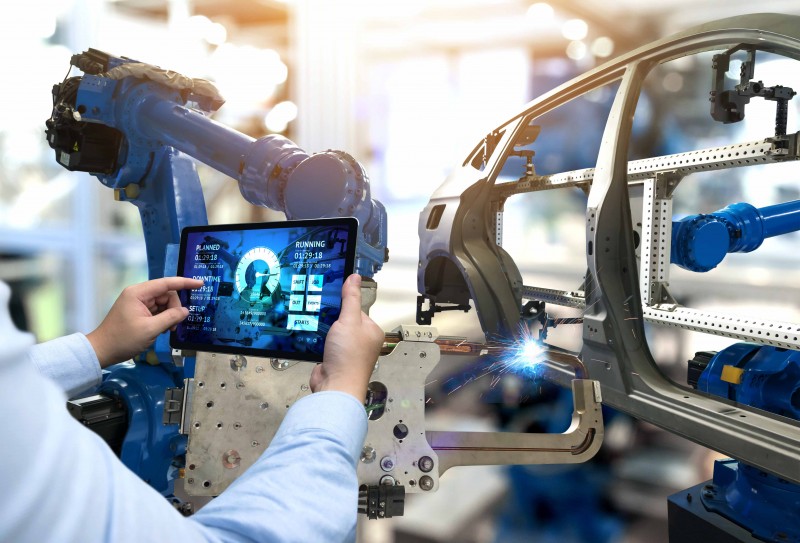 According to a recent report by WAM, the new centre will aim at providing technical support to government authorities in the field of "transforming the industrial revolution principles into real applications."
Mohammad Al-Gergawi, the UAE minister of cabinet affairs and the future, will sign the deal with Klaus Schwab, founder and executive chairman of the WEF during its annual forum in Davos, Switzerland.
Al-Gergawi and Schwab will also sign a cooperation agreement concerning the fourth industrial revolution protocol that would emphasise building a legal and organisational framework for the governance of information across various sectors.
This agreement will relate "to the various sectors of the industrial change which includes artificial intelligence, robotics, Internet of Things, drones and autonomous vehicles," said the report.
The initiative, according to the report, is in accordance with the framework of UAE directives and the country's vision to adopt innovative approaches to enhance the future of the government. It is aimed at reinforcing the UAE's leading position as a global laboratory of fourth industrial revolution technologies and will reflect its role in establishing an organisational framework to enable nations with adopting the tools and technologies of this vital phase for the future of humanity. It will also focus on providing a safe environment for information and drafting suitable policies and legislation, as well as establishing an ethical system for this important station on the world's journey to the future.
In November 2017, UAE Government together with the WEF launched an 'Artificial Intelligence Protocol,' during the second Annual Meeting of the Global Future Councils (AMGFC). The initiative seeks to deliver accurate forecasts on future developments in the field of AI and adopt the necessary tools to benefit from the transformations brought about by the technology.
The ongoing WEF in Davos, Switzerland focuses on the theme "Creating a Shared Future in a Fractured World." The event has gathered world leaders in the fields of government, technology and academia among others to discuss collaborations on solving global issues.